Musings About MHR Canada: Excerpt #8
Written by Teddy on June 4, 2021
In previous blurbs, you have been introduced to some of the history of radio broadcasting with its slim beginnings in Canada and exploding growth in the USA. Post WWII we here in Canada hit a real snag when a moratorium was placed on religious broadcasting. And while seeking ways to receive a stronger signal of the closest American Christian station WMHR, a group of men got together to form a charitable corporation to enhance this aim.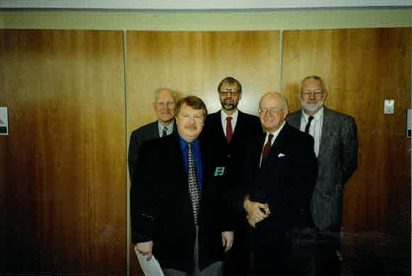 In 1984, Mars Hill Radio (Canada) Inc. was founded with the main objectives being threefold:
1. To communicate the Gospel of Jesus Christ by radio broadcasting.
2. To disseminate information through all lawful means which will promote the doctrines of the Holy Scripture.
3. To assist and co-operate with individuals and organizations dedicated to like purposes and devoted to teaching, preaching or broadcasting the Gospel of our Lord Jesus Christ; and to do any and all things which will lawfully promote the purposes herein expressed.
An original commitment in establishing this ministry was to support Mars Hill Broadcasting in Syracuse and be able to receive funds (and issue charitable receipts) to allow Canadian listeners to support Canadian programming and news on the 102.9 FM frequency.
The name, Mars Hill Radio (Canada) Inc. was chosen by the founding fathers of the ministry to show our affection and affinity to the Mars Hill Radio ministry down south. Throughout the years, our objectives have remained the same and a bond of affection toward each other has sustained a wonderful working relationship. While we may be deemed as two totally separate entities (for governmental purposes) each having absolute control over our own affairs, we are equally yoked together for the furtherance of the Gospel, the teaching of the Word and the use of radio and electronic media. We thank the Lord for this marvelous partnership of service.
Submitted by Hank Blok, Secretary-treasurer, Mars Hill Radio Canada
---
Reader's opinions
---