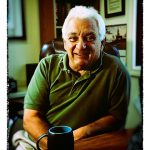 WAYNE TAYLOR, GENERAL MANAGER
As a youngster, Wayne broadcasted music, commercials, and news to his neighbors from his own working AM radio station built by his Dad. Since joining the Mars Hill Network in 1982, Wayne has worn many hats, including WMHN Webster Station Manager, Program Director, and Operations Manager. In 2001, he became the General Manager. With a degree in Pastoral Studies from Moody Bible Institute, Wayne values the opportunities he has to minister to his Staff. He has several favorite Bible verses, but his favorite book of the Bible is Hebrews. Wayne lives in Auburn, NY, with his wife, Evie, and they have two grown daughters, Jill and Janelle. They also "barely manage" the responsibilities of three pet dogs, Maggie Olivia, Sir Digory Kirk, and Daizy Dew. In his free time, he enjoys camping and hiking and fellowships at Auburn Alliance Church.
waynetaylor@marshillnetwork.org
---
LINDA JANE ROCKEFELLER, BUSINESS MANAGER
Before joining the Mars Hill Network in 2005, Linda worked as a bookkeeper at Youth for Christ with Ron Hutchcraft in New Jersey. Two of Linda's "proudest" accomplishments are being a Grandmother to Brianna Marie and Brooklynn Grace. Linda and her husband, Glen, live in Pulaski, NY, and have two grown children, Rebecca and Matthew. Throughout her walk with the Lord, her favorite verse (with her own underlined emphasis) has been 1 Corinthians 10:13: "No temptation has overtaken you but such as is common to man; and God is faithful, who will not allow you to be tempted beyond what you are able, but with the temptation will provide the way of escape also, that you may be able to endure it."
lrockefeller@marshillnetwork.org
---
MIKE DWINELL, CHIEF ENGINEER
With diverse experiences in the Coast Guard and as a Radio Chief Engineer for Radio Victoria in Aruba; Moody Bible Institute in Michigan and TN; and for the Billy Graham Evangelistic Association in Asheville, NC, Michael brings a wealth of knowledge to the station. He has served as the Mars Hill Chief Engineer since 2007. Michael is married to Lisa, and they have three children, Michael Bradley, Rebecca, and Peter. His service in ministry has included being a missionary, elder, deacon, small group leader, and Sunday school teacher. Michael's life verse is Matthew 6:33.
mdwinell@marshillnetwork.org
---
MARK WARNER, MARKETING/MORNING HOST M-F- 6AM-9AM
As a young child, Mark vividly remembers seeing a little sign hooked to the sun visor of the passenger side of his family's car that read, "Jesus Saves." This sign defined the center of his family's value system growing up, and he eventually made the decision to ask Jesus to be his Savior. He started a career in the communications industry at the age of 16, working at radio stations and advertising agencies in New York, Wisconsin, Colorado, and Illinois. When Mark joined the Mars Hill Network in 2013, he had the opportunity to return to his first love – radio. Being the voice that "wakes up" our listeners, Mark feels blessed to work in ministry in an industry he enjoys so much. Married to Norma for over 40 years with two daughters and eight grandchildren, Mark lives in Westmoreland, NY.
mwarner@marshillnetwork.org
---
VALERIE CASE, NEWS/MID-DAY HOST & CHILDREN'S PROGRAMMING
If you stop by Mars Hill Network's flagship station in Syracuse, NY, WMHR 102.9FM, you may just find the staff enjoying Valerie's homemade cookies. When she's not on the air with her encouraging words throughout the weekday, she's probably taking care of little ones, Gideon and Ruby, or cooking, one of her favorite pastimes.  A Mars Hill Network staff member since 2006, Valerie has served in many positions, ranging from News Director, "Mornings" Co-host, to "Kids Corner" Producer. She and her husband, Craig, are also active members of their Liverpool, NY, church, teaching a Sunday School Class for Single Adults and leading a "Patch the Pirate Club" for kids.
vcase@marshillnetwork.org
---
TOM HERBERT, NETWORK DEVELOPMENT DIRECTOR
Tom's radio career started his freshman year of High School in 1975. He started working at his high school radio station-WCSQ in Central Square NY and has been active in broadcasting since that time.
Tom worked on air in commercial radio full time for a few years but became involved in non-commercial radio sales and development in 1995. That was also the year that he gave his life to Christ and started a new beginning.
Tom worked at the Mars Hill Network as Development Director from 2009 to 2012 and returned to that position in July 2020.
His desire is to serve God by using his skills to advance the Gospel to listeners of the Mars Hill Network and through digital media platforms, too.
One of Tom's favorite Bible verses is 1 Peter 4:10, NIV: "Each of you should use whatever gift you have received to serve others, as faithful stewards of God's grace in its various forms."

---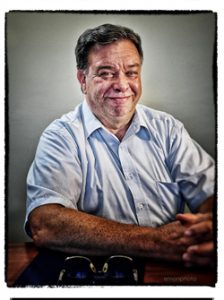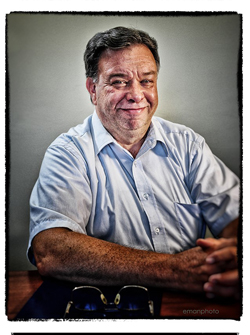 ROB POULSEN, PARTNER RELATIONS MANAGER & SATURDAY AFTERNOON HOST
Rob enjoyed listening to popular music on radio from an early age and was bitten by the broadcasting bug while watching a DJ at the Syracuse Auto Show in 1972. An aunt gave him a reel to reel tape recorder and like Casey Kasem, Rob began recording music and dubbing in his voice announcing songs and telling jokes like his favorite personalities. Rob majored in Communications/Broadcasting at SUNY Oswego and was blessed when a friend and mentor told him of a part time job opening at WSCP-AM. Rob worked there during weekends and summers and learned every aspect of radio becoming News Director there upon graduation. He also worked at stations in the Hudson Valley and Capitol regions including over a decade at WMHT-FM in Schenectady. When Rob returned to Syracuse he was encouraged to listen to MHN and in 2012 God opened the door for him to join the network as a part time announcer, technical director and fundraiser. In 2015 Rob became Partner Relations Manager and continues in that role, working with underwriters throughout the network. Rob is also a School Bus Driver/Trainer with Tully Central Schools and serves Eastwood Baptist Church as Worship Technician and fill-in keyboard player. Rob grew up in a faith filled home and grew in his faith and study of God's word by helping at a bible camp and joining a youth ministry in Oswego. He lives in North Syracuse with his wife Barbara and their two beagles. He is the proud father of one son, an Air Force officer and loving Papa to one grandson. He spends his free time restoring and showing his classic car, fixing things around home, playing favorite songs on piano, making appearances at karaoke venues and enjoying God's beauty and grace locally and in travels.
---
BOB DOSS, WEEKEND MORNING HOST
Bob believes his faith in Jesus Christ has been fueled by the ministry of Mars Hill Network. In 1996, he joined the Network full time as a Staff Engineer, Weekend Announcer, and in Maintenance. Without the station's listeners and their support, Bob said he would never have grown as a Christian husband, dad, and compassionate teacher. In addition to his on the air responsibilities, Bob is a public school teacher and also teaches at a local business college. Since 1982, he's been married to Jill Davis, and they have one adult son, Robert. Bob's favorite Scripture is Colossians 3:23-24.
bdoss@marshillnetwork.org
---
DAWN SESSLER, SUNDAY AFTERNOON HOST/POSTINGS
Dawn has been with the Mars Hill Network for over 25 years. It was at a missionary conference in 1974 that she made the commitment to make Jesus Lord of her life, and she has been "working out her faith" ever since. "It's not always been easy, but God is merciful and faithful even when I fail him." With a teaching degree in addition to her Radio/TV degree, she substitutes regularly at Cato-Meridian School District. Dawn is married to Henry, and they have four children. In her free time, she enjoys singing and reading. Her favorite Scripture is Psalm 139.
dsessler@marshillnetwork.org
---
LINDA GRECZYN, ADMINISTRATIVE ASSISTANT
Linda (Linnie) is Canadian by birth but became a naturalized citizen in the eighties.  She began listening to WMHR while searching for a station with music that appealed to her.  WMHR became her favorite and only station that she listened to.  Eventually she found a Bible-believing church and accepted Christ soon after. Linda worked for UPS for 34 years before retiring in 2010. In 2016 she heard an announcement for an administrative assistant at Mars Hill and came on staff.  She is married and between her and her husband they have 4 children, 12 grandchildren and 1 great-grandchild.
---
BRIAN MUNSE, OPERATIONS MANAGER
Brian Munse joined the Mars Hill Network in 2015, coming to us with a diverse background – technical and Scriptural.  Brian graduated from Virginia Tech in 2004 with a degree in Business Information Technology with years of experience in the IT field following graduation.  He then graduated from Dallas Theological Seminary with his Masters of Theology Degree in 2015 before joining the Mars Hill Network team.  He has been able to utilize all of his background at the network, currently serving as Operations Manager.  Brian's family includes his wife Becky and three children, Jacob, Katelynn, and Nathan.  They serve/worship at Mission Church in downtown Syracuse, NY.
---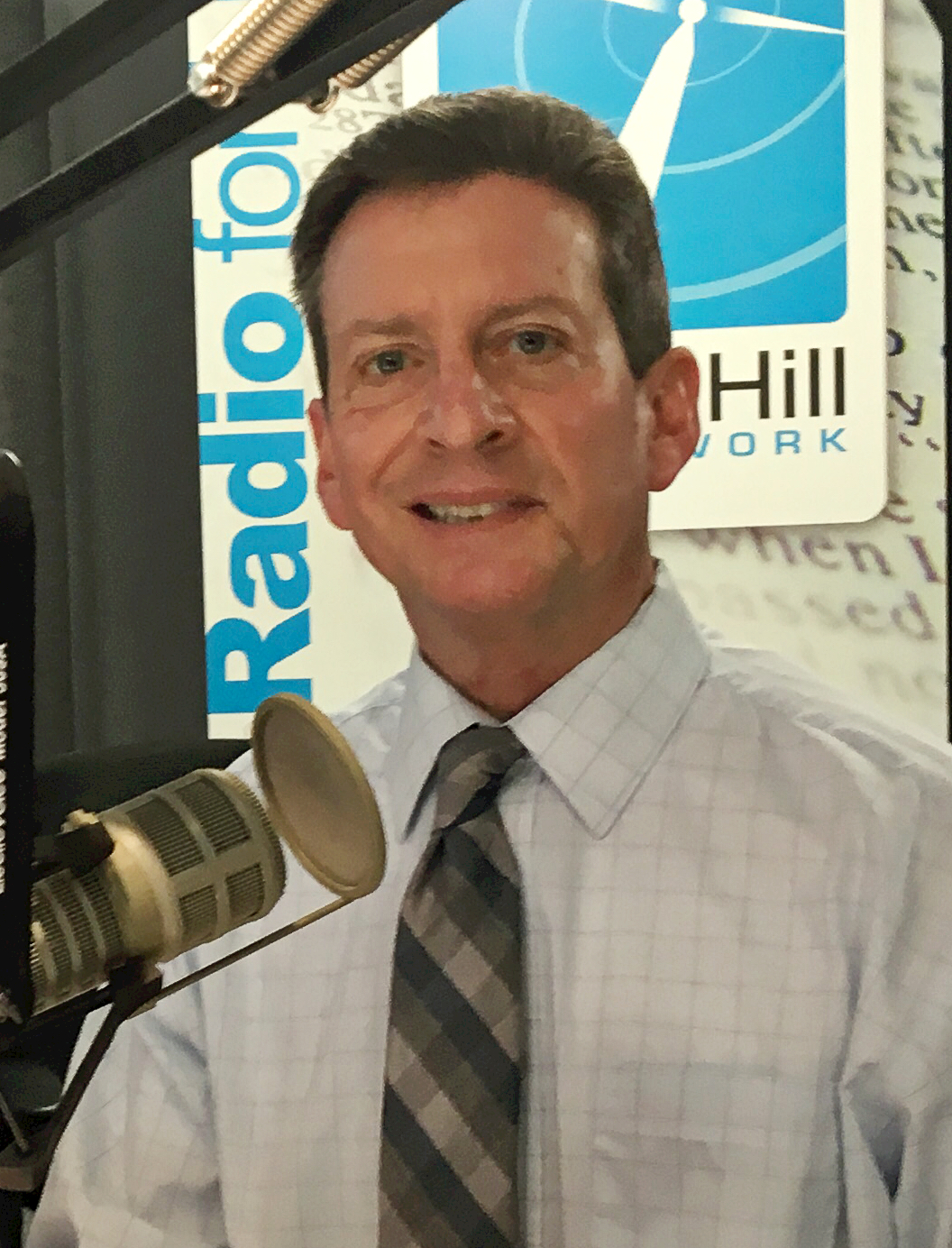 TOM HAUF, MARS HILL NETWORK METEOROLOGIST
Tom's background includes service as a U.S. Air Force meteorology officer, both at home and abroad, prior to a 22-year run as a television weather presenter.  An active lecturer at Syracuse University, Tom also has many years of experience in meteorological consulting in the energy sector as well as extensive experience in sales.  Tom possesses a Certified Broadcast Meteorologist certification from the American Meteorological Society and is married with 2 children.  He resides in Clay, New York.
---
LYNNETTE DEACONS, MHN NEWS REPORTER
Lynnette Deacons has always had a passion for news broadcasting and a desire to relay an accurate, unbiased account of events.  She worked for several local radio stations after graduating with her broadcast journalism degree.  After coming to know her Savior in her late 20s, Lynnette transitioned her career to public relations.  She also currently works as the Director of Advancement at Faith Heritage School, Syracuse.  Lynnette was happy to return to news broadcasting with the Mars Hill Network in 2018 while continuing her work at the school.  Her husband, Rich, and her son, Xander, are both musicians on the Northside Church worship team, and Lynnette teaches the Preschool Sunday School class and leads a women's Bible study group.   Their family lives in Cicero, NY.
---
TEDDY CAPUTO, DIGITAL MEDIA DIRECTOR
As our newest member of the Mars Hill Network, Teddy is very excited to work with us getting to do what he loves all while serving the Lord and sharing the Gospel of Jesus Christ. A Syracuse native of over 20 years, Teddy grew up listening to his father preach him the Gospel.  However, it wasn't until the summer of 2018 that he gave his life to Jesus while studying abroad in England.  He graduated from St. Bonaventure University this past May (2020) with a Bachelor's degree in Journalism and a Minor in Marketing.  He will be helping us improve our digital presence online and on social media while continuing our video series "Faith Feature" on Facebook and YouTube.  Two of his favorite verses in the Bible are Romans 1:16 and John 10:10. tcaputo@marshillnetwork.org
---