---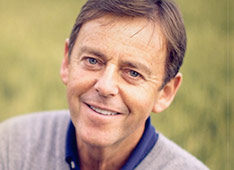 Alistair Begg has been in pastoral ministry for more than 30 years. Following graduation from The London School of Theology he served eight years in Scotland at both Charlotte Chapel in Edinburgh and Hamilton Baptist Church. Ohio. He has written several books and is heard daily and weekly on the radio program, Truth For Life…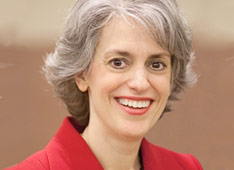 NANCY DEMOSS WOLGEMUTH: REVIVE OUR HEARTS
Nancy Leigh DeMoss is the host and teacher for Revive Our Hearts, a nationally syndicated radio program for women, heard each weekday on approximately 500 outlets. Since 1980, Nancy has served on the staff of Life Action Ministries, a revival ministry, based in Niles, Michigan. Until 2001, she served as the Director Women's Ministries…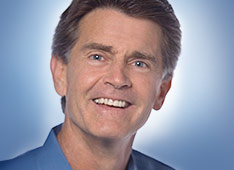 CHIP INGRAM: LIVING ON THE EDGE
Chip Ingram's passion is to help Christians really live like Christians. As a pastor, author, coach and teacher for more than twenty-five years, Chip has helped people around the world break out of spiritual ruts and live out God's purpose for their lives. Chip is the author of eleven books and reaches more than one million people each week through…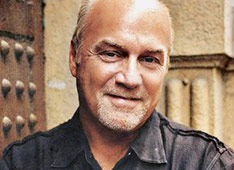 GREG LAURIE: A NEW BEGINNING
Greg Laurie pastors Harvest Christian Fellowship (one of America's largest churches) in Riverside, California and Harvest Orange County in Irvine, California. He has authored several books including the Gold Medallion Award winner, The Upside Down Church, as well as Losers and Winners, Saints and Sinners and The Best Is Yet to Come…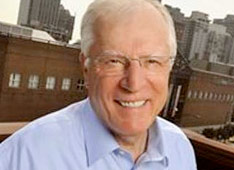 ERWIN LUTZER: RUNNING TO WIN
Since 1980, Dr. Erwin W. Lutzer has served as Senior Pastor of The Moody Church in Chicago. Dr. Lutzer earned his B.Th. from Winnipeg Bible College, a Th.M. from Dallas Theological Seminary, an M.A. in Philosophy from Loyola University, and an honorary LL.D. from the Simon Greenleaf School of Law…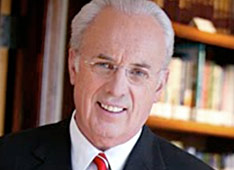 JOHN MACARTHUR: GRACE TO YOU
John MacArthur is the pastor-teacher of Grace Community Church in Sun Valley, California, president of The Master's College and Seminary, and featured teacher with the Grace to You media ministry. Grace to You radio, video, audio, print, and website resources reach millions worldwide each day. Over four decades of ministry, John has written dozens…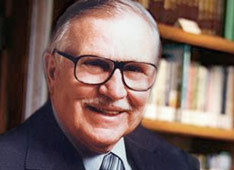 JOHN VERNON MCGEE: THRU THE BIBLE
John Vernon McGee was born in Hillsboro, Texas, in 1904. Dr. McGee remarked, "When I was born and the doctor gave me the customary whack, my mother said that I let out a yell that could be heard on all four borders of Texas!" His Creator well knew that he would need a powerful voice to deliver a powerful message…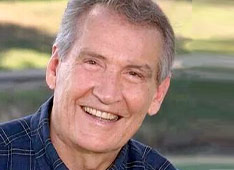 [/vc_column_text]
ADRIAN ROGERS: LOVE WORTH FINDING
Dr. Adrian Rogers, preacher/teacher of Love Worth Finding Ministries, had a zeal and love for Jesus that resonated in every message. His legacy continues to reach around this world, sharing the good news that Jesus Christ is the greatest Love worth finding. Although Dr. Adrian Rogers passed away on November 15, 2005, tributes continue…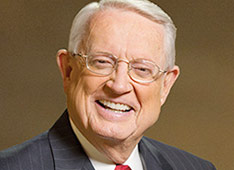 CHUCK SWINDOLL: INSIGHT FOR LIVING
Charles R. Swindoll has devoted his life to the accurate, practical teaching and application of God's Word. Since 1998, he has served as the founder and senior pastor-teacher of Stonebriar Community Church in Frisco, Texas, but Chuck's listening audience extends far beyond a local church body. As a leading program in Christian broadcasting since 1979…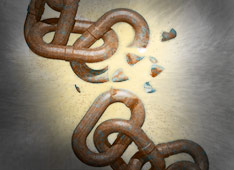 UNSHACKLED: KENNETHA GAEBLER
This is the longest-running radio drama series in history. You'll be encouraged as you discover how Christ has touched the lives of ordinary people. This program is produced in the drama style of the golden age of radio, with live music, creative sound effects, and versatile actors.
RAVI ZACHARIAS: LET MY PEOPLE THINK
Ravi Zacharias has spoken in over fifty countries and in numerous universities worldwide, notably Harvard and Princeton. He was born in India in 1946 and immigrated to Canada twenty years later. While pursuing a career in business management, his interest in theology grew. Ravi received his Master of Divinity from Trinity Evangelical Divinity…
PRAY FOR THE PERSECUTED CHURCH WITH DR. BRUCE JONES
Dr. Bruce Jones commemorates fifty years of ministry as a Pastor from small churches to over a 1000. This includes several years as Executive Pastor with Dr. Erwin Lutzer at the Moody Memorial Church. Dr. Jones has also served as Director of Evangelism for his denomination and chairman of the Evangelism Commission while on the board of the National Association of Evangelicals.
ACTIVE DUTY: COMPLETING THE MISSION BY DISCIPLING AMERICA'S WARRIORS
Active Duty is a faith-based support for those serving in America's military and its veterans. In addition to candid discussions on spiritual strength Active Duty also give awareness to other ministries that can assist in prayer, counseling, benefits, or just guide those looking to connect with others who are related to armed forces.
---