---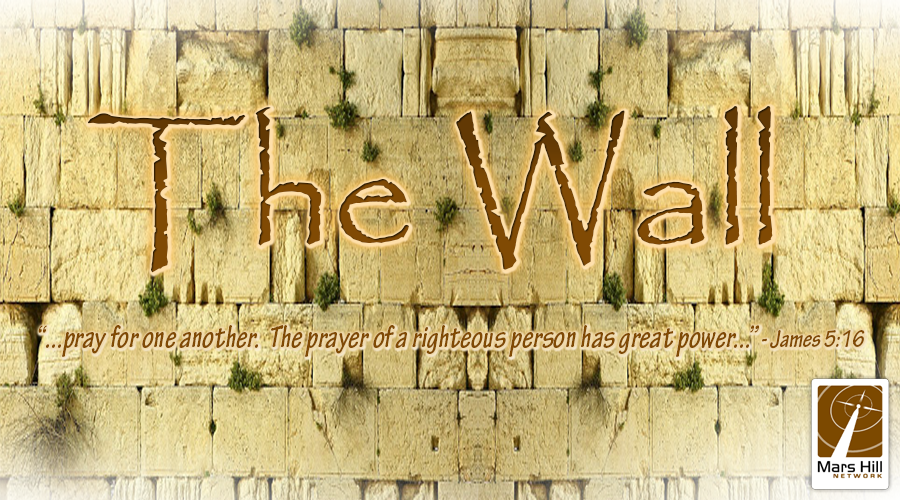 CHECK OUT THE VIDEO BELOW TO LEARN ABOUT OUR PRAYING MINISTRY
REQUESTS YOU CAN PRAY FOR
FOR MY FRIEND'S SALVATION
"Pray for Anecia to forgive me (Jamal) because satan is putting unforgiveness, bitterness, and anger in her heart against me. I'm trying hard to bring Anecia to Jesus Christ for salvation."
– Jamal
FOR CONTINUED HEALING OF CELLULITUS IN MY FEET; FOR HEALING OF FEVER & ESCALATED HEART RATE
"Thank you for all the prayers regarding the cellulitis in my feet. I was just re-hospitalized in Cornwall & have been admitted in the CCU unit. What a journey to bring me closer to God. Praise His name. Although I have a great medical team here, I have the Great Physician on my side. I do have fever of 40.4°C (104.7°F) with an escalated heart rate. Your prayers are much appreciated."
– Robert from Cornwall, ON
FOR GOD TO FILL THE EARTH WITH SPIRITUAL MANNA
"Please pray for God to fill Earth's citizens & I with Heavenly spiritual manna. And for Him to deliver the world from evil spiritual versions of these. God bless!!!"
– Anthony from Easton, PA
FOR GOD'S FULL RESTORATION, FORGIVENESS, HEALING & GRACE
"I need God's full restoration, forgiveness, healing & grace. I'm struggling spiritually, mentally & physically. I need His grace!"
– Brian
FOR WOMAN I KNOW TO FULLY SURRENDER HER LIFE TO JESUS
"Please pray that Miranda would fully surrender to Jesus, read her Bible, come back to church & forsake worldly pursuits: that she would fall deeply in love with Jesus."
– Listener from Fort Myers, FL
FOR MY WIFE'S SALVATION; FOR US TO WORK TOGETHER TO RAISE OUR SON
"Please pray for Khadijah to forgive me (Jamal) because Satan is putting unforgiveness, bitterness & anger in her heart against me. We have to work together for our autistic son's sake. I'm trying hard to bring Khadijah to Jesus Christ & salvation."
– Jamal
FOR MY FAMILY'S PHYSICAL, MENTAL, EMOTIONAL & SPIRITUAL HEALING; FOR TRAVEL MERCIES AHEAD OF THANKSGIVING
"Please pray for my family to have emotional, physical, mental & spiritual healing as we gather for Thanksgiving this year. Also, for traveling mercies for me since I was supposed to leave for Cleveland already."
– Heather from Albany, NY
FOR MY FRIENDS' SALVATION, MY WORKPLACE, MY HEALTH & MY ROOF
"Please pray for Sue & Gerry's salvation – they're Jewish friends of mine; also for my workplace – there's too much work for all & not enough workers – pray for strength of laborers failing, people leaving or calling in sick; for God to sustain me & enable me to work for His glory in spite of immune system sickness; for God to protect me & opportunities to share the Gospel. And please pray for my roof – there's moss/fungus growing & help to remediate it. Thank you."
– Maggy from Rochester, NY
FOR GOD'S DIVINE INTERVENTION & PROTECTION; FOR MENTAL & PHYSICAL WELLBEING
"Praying the blood of Jesus, God's divine intervention, protection, mental, physical & overall well being for Leland. Praying that he's cleared of any wrong doing, all offenses, fines & fees are dropped & divine justice is served. Praying God provides for his every need & he gets back on his feet in alignment with God's will."
– LJ from Syracuse, NY
FOR PEACE & HEALING FROM TRAUMA
"Please pray for me to have peace & healing from trauma."
– Anonymous
FOR 3-YEAR-OLD BOY WITH COVID & RSV
"Please pray for one of my clients' 3-month-old nephew who has both Covid & RSV right now. Also pray for encouragement & the salvation of everyone in the family. Thank you."
– Heather from Albany, NY
HEALING FOR A FRIEND WHO LOST MOBILITY IN HIS LEGS
"Please pray for healing for Mike. He lost mobility in both legs & can not walk at all. He is at the hospital currently, but because he is very agitated & not cooperating with them, they've had to do tests & therapy if needed. Please pray for complete healing & the Lord to calm him down."
– Anonymous
FOR TWO PEOPLE'S SEPARATION IN LIFE; FOR ANOTHER FRIEND TO DISSOCIATE FROM THEM
"Asking for prayer that Kevin & Trevor be separated from each other permanently; that Trevor move out of Kevin's home forever. Also pray that my friend Anecia separates from Trevor & Kevin permanently because they're pushing her away from Jesus Christ & accepting Him as Lord & Savior."
– Dee Dee
FOR HEALING OF MY LEFT HAND & RIGHT SHOULDER
"Recently, I fell & injured my left hand & wrist & my right shoulder. On December 6, I will see a specialist. Please pray for God's guidance to the doctor & for healing for my injuries. Thank you!"
– Cynthia from Sydenham, ON
DO YOU HAVE A PRAISE REPORT?
AN EXCERPT FROM THE WALL ON PRAISE REPORTS
The Mars Hill Network has been blessed to be able to pray for you & with you from your petitions left on The Wall.  God tells us in Ephesians 6:18 that we are to pray at all times in the Spirit, with all prayer and supplication, to the end keep alert with all perseverance, making supplication for all the saints.
While we are grateful for the opportunity to pray for your requests, we are all the more thankful to see how God has answered those prayers.  That's why, as an addition to The Wall's ministry webpage, we have created a section designated for praise reports on answered prayer.  In that section, we'll have a form similar to the one for prayer requests (provided below) & the praise reports posted on The Wall in similar fashion.
Those praise reports will also remain confidential to only our prayer team, just like the prayer requests; but, if you would like us to share your praise report on The Wall so others can be blessed & encouraged by your report, then please check the box on the praise report form titled, "Please put my praise report on The Wall".
Again, we thank you for sharing your prayer requests to us with The Wall, and we are eager to give you an opportunity to testify of God's goodness and love for His children through these praise reports so that our prayer team & others who visit The Wall will be encouraged.  Have a blessed day everyone, and remember, never stop praying.
PRAISE REPORTS FOR ANSWERED PRAYERS
ANSWERED PRAYERS ON 9/11; CONTINUE PRAYING FOR ME!
"Hi all my wonderful brothers & sister at Mars Hill! To all those who said a prayer for 9/11 in NYC thank you GOD answered your prayers the Spirit of the LORD was here in great power all weekend giving people strength, comfort and hope! Please say a prayer for me this week I need it bad! GOD bless you."
– Daniel from NYC
MISSIONS TRIP TO EL SALVADOR A SUCCESS! PRAY FOR MY NEXT TRIP THERE
"Thank you for your prayers concerning the work of helps and rescue in El Salvador! I will be returning November 5th to the 20th to continue being of use for the LORD. I would appreciate your prayer for Gods leading please….thank you."
– Emma from Syracuse, NY
THE LORD PROVIDED US A NEW HOME!
"LORD THANK YOU for providing a new home! We look forward to serving you with hospitality ministry. Thank you also for patience as we wait for your provision! It's in your awesome, precious and mighty name that we pray🙏!!! !!!!! Amen and amen!"
– Mark & Linda from Syracuse, NY
BROTHER & SISTER HOME AFTER BEING HOSPITALIZED W/OMICRON
"Praise. I asked for prayers for my sister-in-law Patricia & my brother in Beverly, MA back in Feb. for Omicron hospitalization. Update: they're both home! She (Patricia) found out she has a whole in her heart since birth (she just had her 69 Birthday). That's why it was so hard for her body to fight off Omicron. Now, she's home & was on 24/7 home oxygen tank & her hair was falling out from the stress of having gotten so very ill. They just called to say tell you all thank you for prayers of healing! She's able to walk about 25 minutes without having to rest & need oxygen. Praise our Greatest Physician Jesus The Christ/Yeshua Messiah. Amen💝 Keep Patricia & Freddy in prayer for complete stamina, to think clearer & financial issues (plus deliverance from hoarding for Freddy) Thank You. Amen."
– Patricia from Watertown, NY
WAS ABLE TO SPEAK TO OLD FRIEND OF MINE
"My brother in Christ Jesus Juan R. T. and I were able to speak. Jesus Christ is LORD. I want to honor and RESPECT them as a man of God."
– Jennifer from Syracuse, NY
MY FRIEND SURVIVED ACCIDENT; THANK YOU FOR YOUR PRAYERS! CONTINUE PRAYING FOR HIS RECOVERY
"Thank you prayer warriors for your prayers for Kevin. We know God hears and loves our prayers. We are thankful that Kevin survived. As we praise God for this, we continue to pray for him as he will be moved to rehab to begin a very difficult recovery."
– Grace from Syracuse, NY
MY FRIEND'S BIOPSIES CAME BACK BENIGN!
"Thank you for praying with me for Janice. Her biopsies came back benign. Thank you Jesus. Thank you Prayer Warriors."
– Grace from Syracuse, NY
MY SON-IN-LAW HAS ACCEPTED JESUS CHRIST AS HIS LORD & SAVIOR!! PLEASE KEEP PRAYING FOR HIM TO GROW IN THE LORD
"Shadale, my son-in-law, has accepted Jesus Christ as his Lord and Savior!! Thank you for your prayers!!! Please continue as he has many, many questions!! HALLELUJAH!!! All the Glory to our Lord and Savior, Jesus Christ of Nazareth!!! AMEN!!!"
– Krista from Albany, NY
10 Y/O GIRL RAPIDLY RECOVERED AND IS NOW BACK TO HER NORMAL SELF! THANK YOU FOR PRAYING!!
"10-year old Ashlyn (with Downs) was very ill & was hospitalized. Praise God, she suddenly recovered & is back to the sweet, loveable child that she is. Thank you so much for all your prayers. God made this child special – her joy & love are contagious. God bless you for caring & for praying!"
– Anne from Syracuse, NY
I'M HEALED OF COVID & FEELING MUCH BETTER THAN BEFORE!
"Praise God I am no longer as sick as I was on 11/15/23 & I believe I was healed of Covid. Either way, God is good! Thanks so much for praying!"
– Heather from Albany, NY
BABY BORN HEALTHY ON SEPT. 9
"This is a praise report in response to her prayer from May regarding her daughter's pregnancy. There was some health concerns but her grandson, Sawyer, was born on September 9, healthy with a couple of issues that can be corrected surgically. He is healthy and eating well. Praise God for His goodness and answering prayer. God is good."
– Janet
DAD HEALED OF ILLNESS & BACK HOME FROM HOSPITAL
"I want to thank you for praying for my dad who was in the hospital. He is home now and recovering well. Thank you and praise God!"
– Nancy from Syracuse, NY
SISTER MIRACULOUSLY HEALED OF MYSTERIOUS NEUROLOGICAL PROBLEM!
"I shared a while back my sister Marie was in the hospital with a mysterious neurological condition the doctors couldn't diagnose. They told me there was only one treatment they could try that may or may not work, but if the procedure went as planned, then she could make a full recovery. She had the procedure done about a week or two ago, and we're glad to report that she not only made a full recovery, but is feeling like her old, happy self again. Thank you for your prayers & praise the Lord for what He's done for my sister & my family!"
– Lynda from Syracuse, NY
CT SCAN CAME BACK CLEAR; AVM NOW GONE!
"Update & praise on Jennifer M. Brain is AVM free (Praise Our Greatest Physician & Saviour Jesus✝️ Yeshua🙌) and it's All been surgically removed by 3 extremely long operations over 7 days (* GOD 🙌YHWH thank You for gifting the surgeons' hands & minds). Now the process of total healing begins. Pray🙏no inflammation in the brain's motor cortex & other control centers throughout the entire brain. That the brain's pathways/synapses will connect to each other to bring about whole life memories and motor skills. Pray for a whole healing of body, mind (long-term & short-term memories) & Jennifer's born-again salvation to be even stronger/soul and fully awakening by this Friday and weaned from coma medication & ventilator soon🙌 Praise GOD YHWH our Creator from whom all blessings flow 🙌💝. Praising our heavenly merciful ABBA Father in the precious & holy name of HIS Son, Our Greatest Physician Jesus The Christ✝️Yeshua Messiah. Amen🛐🙏🙌💌"
– Trish from Watertown, NY
I'VE BEEN DELIVERED FROM DEEP PIT OF DEPRESSION! I'M GOING BACK TO CHURCH & REBUILDING MY RELATIONSHIP W/JESUS!
"I asked for prayer for deliverance from a deep, deep pit of depression and destruction and darkness. I have been delivered! God has healed me and made me a new creation! I am back at church, in the Word, rebuilding my relationship with Jesus, loving others and being loved, filled with hope for the future. There is light in my eyes again. Nothing is impossible with God! All things are possible with God!"
– Olivia from Watertown, NY
THANK YOU FOR YOUR PRAYERS; I HAVE PEACE
"Thank all of you prayer warriors for praying for my 13-year-old German Shepherd best friend. When she was diagnosed they only gave her weeks. She lived 11 more months and we shared many happy times together. She passed on May 7 at 10PM in my friends home in a bed next to mine. She is my heart. I really miss her. Your prayers blessed us, and I want to thank you for your love."
– Cyndi from Syracuse, NY
MY PARENTS ARE GETTING ALONG MUCH BETTER!
"Thank you for praying for my parents. They do seem to be getting along much better, now. God bless you all abundantly."
– Heather from Albany, NY
MY FRIEND'S MRI WENT VERY WELL! NO MORE BREAST CANCER DETECTED!
"Praise God that Mary's spots on the MRI were not a return of breast cancer & were benign! Thank you for praying."
– Amy from Baldwinsville, NY
RELIGIOUS EXEMPTION GRANTED
"Thank you for taking the time to bring my prayer request before our LORD. The religious exemption I requested still stands, and although I am required to do things that vaccinated nurses are not required to, I am grateful to be able to continue to work. God bless and sustain you as you press on to do His will."
– Dianne from Evans Mills, NY
BODY HEALED & DELIVERED FROM DRINKING PROBLEM!
"Thanks be to God for healing Misty's body and delivering her from drinking daily the last 15 months!"
– Listener from Webster, NY
DO NOT HAVE A RETINAL DETACHMENT
"Thank you for all the prayers! They gave me peace until I could see a retinal surgeon. Praise God, it was not a retinal detachment as I had feared – just another sign of getting old! To God be the glory! What a relief. God heard our prayers and answered them."
– Anne from Syracuse, NY
AVERTED WORSE-CASE SCENARIO IN MY PRAYER REQUEST; FAMILY FEELS PRESENCE OF JESUS
"Thank you everyone for your prayers. God is Great. You prayed for me, my sister, and my husband. And, while our issues are not completely resolved, the worst-case scenarios have been averted and we all feel the real presence of Jesus as we move forward."
– Grace from Syracuse, NY
BROTHER RECOVERED FROM COVID-19
"Thank you all for praying for my brother-in-law who had Covid. He had mild symptoms and has recovered. Praise God. Please keep everyone in prayer who has had Covid, that they do not develop any new medical conditions because of it."
– Grace from Syracuse, NY
MISSING GIRL HAS BEEN FOUND & IS HOME SAFE!
"Dasia has been found!! A report came out yesterday saying that she has been found & is home safe. Thank you Lord Jesus for this answered prayer! 🙏🙌✝"
– Teddy from Syracuse, NY
MY MOM IS RECOVERING WELL FROM HER BAD FALL
"Praise Jesus. My 86-year-old Mom, who fell last month, is slowly on the mend. She had a terrible time last week with pain. She received a Cortisone shot, and it seems to have provided some relief. Lord, may this healing bring her closer to You in knowing that all The glory belongs to God. Thank you to the prayer warriors here on The Wall. Rest assured that we here are praying for your petitions also. The Lord is with us & hearing the prayers on our lips."
– Grace from Syracuse, NY
CT SCANS UNCOVERED SEVERAL NODULES; I'M HEADING IN THE RIGHT DIRECTION TOWARDS RECOVERY!
"Thank you for praying with me regarding the CT Scan I had. It did uncover several nodules but at least that puts me on the path to resolving these issues. Thank you Jesus for Leading me through this. Thank you Prayer warriors! He hears our prayers."
– Anonymous
WE HAD A SUCCESSFUL OUTREACH IN MALONE!
"Thank you for the prayers for the community outreach in Malone! Despite clouds and cool many families came out to enjoy the end of season bash at the Rec Park in Malone. I handed out gospel tracts and booklets and bibles Mars Hill provided that people were happy to receive. I found listeners and some who hopefully will be. I shared the gospel and encouraged everyone to listen to the biblical sound teaching and preaching Mars Hill offers. I was excited to hand out copies of the Book of John and Our Daily Bread kids edition as well. It was a wonderful opportunity to talk about Jesus with people willing to engage. I hope others in their community feel led to share the gospel too and persuade others to tune in to Mars Hill! Thanks again to our wonderful prayer warriors!"
– Dorothy from Malone, NY
DO YOU WANT TO BECOME A PRAYER WARRIOR?
Since we started our extended prayer ministry The Wall, we've received hundreds of prayer requests & counting, and our need for more prayer warriors to lift those requests up to the Lord is growing.  If you'd like to come alongside us and apply to become a prayer warrior for The Wall, please fill out our prayer warrior application by clicking the link below.
DO YOU KNOW HOW TO PRAY?
If you have a heart to pray, but don't know exactly how to pray or what to say to the Lord in prayer, don't worry.  That's why every week in our E-Newsletter, we write a prayer for our listeners.  These prayers can be used in any way our listeners choose to use them, whether they use it in prayer time by themselves, with family, in a church setting or any time fellow believers get together to pray; and no matter what way you choose to use them, we hope that you do.  That's why we want to offer them on The Wall as well, so that even if you don't know how to pray, you can find hope in your journey with the Lord Jesus Christ through prayer.  Here are some of the prayers we've written for past editions of our weekly E-Newsletter:
THE GIFT OF JESUS CHRIST/A MESSAGE TO NON-BELIEVERS
Heavenly Father,
We thank you for all the blessings You've given us in life, most importantly, the gift of Your Son Jesus Christ. In Romans 5:18, Your Word says, "Therefore as by the offence of one judgment came upon all men to condemnation; even so by the righteousness of one the free gift came upon all men unto justification of life." You provided us LORD the free gift of eternal life through the ultimate sacrifice of Your Son Jesus Christ, who died on the cross for our sins & resurrected from the dead to prove He was the Messiah. It costs us nothing to receive the gift; You only ask of us to repent of our sins & believe that Christ died for us & rose from the dead to save us from the lake of fire; and we gain the heavenly promise of eternal life in paradise with You. THANK YOU LORD JESUS!
If any non-believers are reading this right now, we lift them up to You in prayer & ask that You would work in their lives. We pray that you would reveal yourself to them in any way you see fit, and that Your Word would permeate their heart & soul. For the believer reading this, we ask LORD that Your Holy Spirit would flow through them to overflowing, and that you would give them the fortitude & courage to preach Your Word to the lost and be a witness of Your Son by shining the light You've given us. If they don't know what to say or how to approach those that are lost in their lives with the Truth of the scriptures, we pray that they would fully submit to Your Holy Spirit, and in doing so, that You would give them the words to speak. 
In Jesus' Holy & Precious Name, Amen
ENDLESS LOVE/STAYING STEADFAST IN THE FAITH
Heavenly Father,
Thank You for Your endless love for us.  Thank You for saving us from our sin, even when we don't deserve it.  Thank You for showing us the need for The Savior in our everyday lives.  We pray Father that you would keep us steadfast in the faith.  Help us in the areas we struggle to stay upright.  Strengthen us in Your Spirit LORD to do your will & to change our hearts so we don't fall back into old habits.  We also pray LORD that You help us grow in our knowledge & understanding of Your Word so we can properly minister life to those who need salvation & effectively preach the Gospel of Jesus Christ.  Draw those who don't know You into Your presence.  Show them LORD that today is the day for salvation.
Be with us during our weekend endeavors, and guide us into doing that which will give You the most glory. 
In Jesus' Holy & Precious Name, Amen
GOD'S LOVE FOR US/PRAYER FOR (A) SPOUSE
Heavenly Father,
Thank You for loving us, even though our iniquities make us undeserving of your love. We love You because You first loved us (1 John 4:19). We pray Father that we show our love for you in our daily walk by being obedient to you and by sharing the Gospel of Jesus Christ with those in our lives with lost souls.
We also thank you Father for our spouses in our lives and the covenantal blessing it is to be with that person. We pray Father that you bless our time this weekend with our significant others, and by showing each other how much we love the other, we are glorifying you in Heaven. We also pray for those who are still searching for the appointed one in their lives. We ask You LORD that You keep them focused on You & not worry about their singleness, and also to be patient and faithful waiting for that blessing so they don't sin against their body and stumble. Remind us to submit to Your will and Your timing for everything.
In Jesus' Holy & Precious Name, Amen
REASON FOR THE SEASON (GOOD FRIDAY)
Heavenly Father,
As we reflect on this day, we thank You for what this day means to us. In the time of Christ, Your disciples Lord didn't have a full grasp of what was happening. You told them you would save them from their sins & from the perils of this world, yet they first thought when you went to the cross, that you had been defeated. However, little did they know on that Friday that Your death on the cross was prophecy being fulfilled; the prophecy that You, in fact, were saving us (and the world) from the punishment we deserve from sin by taking the punishment for us. We thank You Lord God for giving us your Son as the propitiation for our iniquities so we didn't see eternal judgement, but rather eternal life.
We pray Lord for the non-believers out there who may be reading this, or the families of non-believers reading this who are believers in Your Son Jesus Christ. We pray that they recognize the true meaning of this season & not disregard it. We pray that Easter Weekend is not seen as a weekend of just glorifying the Easter bunny & the secular tradition Easter has become to the non-believer, but rather that their eyes would be opened to the Truth of Your Word & its prophecy. We pray that You would intervene in their lives to show them that this weekend is about Jesus Christ, who died on the cross & rose from the dead so that we would be forgiven of our sins & reunited with Him in paradise.
In Jesus' Holy & Precious Name, Amen
THE WAY TO ETERNAL LIFE/SUBMITTING TO THE HOLY SPIRIT
Heavenly Father,
We thank You for saving us from our sin through the sacrifice of Your Only Begotten Son Jesus Christ.  Where we failed in the law, you didn't, therefore creating THE WAY for us to be redeemed in your sight & to be considered worthy of getting into heaven.  This is not of our own doing, but of Yours.  You were able to defeat the wiles of man's sinful nature & the temptation of evil from Satan because of Your Holiness & Your Almighty Power, but we also know that You came down from Heaven to save us from our sin by fulfilling the law perfectly, which no man could do, because You love us dearly.  Thank You for covering the multitude of our sins with Your love for us.
Your Word tells us to show deep love for each other because love covers a multitude of sins (1 Peter 4:8) and to fulfill the law in love because love works no ill towards  his neighbor (Romans 13:10).  Even though we have fallen short of Your Glory Lord, we ask that we would submit to the Holy Spirit & that you would fill us to overflowing with the Holy Spirit so we can fulfill the law in love & show those who aren't followers of Jesus Christ what His love looks like.  Help us LORD to be lights in this dark world and to be the salt of the earth that doesn't lose its savor.  Give us strength in our laboring for Your Kingdom so we won't be trodden under men's feet.
In Jesus' Holy & Precious Name, Amen
REMEMBERING THE RESURRECTION (EASTER)
Heavenly Father,
Thank you for giving us Your Only Begotten Son Jesus Christ to be the ultimate & final sacrifice for our sins, so that whoever believes in Him, that He rose from the dead after suffering death for our sins & is now seated at the right hand of The Father, will not perish, but have everlasting life.
We pray that everyone has a safe, blessed day today celebrating the death & resurrection of Jesus Christ. We pray that those who do believe in what our Lord & Savior did will be good stewards of the Gospel & courageous witnesses for Christ to those in their lives who don't believe. We ask You LORD to use this day & what it means to draw those who don't know you closer to you, & that their eyes & hearts will be opened to the saving knowledge of Jesus Christ.
In Jesus' Holy & Precious Name, Amen
LIVING BLAMELESSLY/PRAYING FOR MERCY
Heavenly Father,
Thank you for blessing us with Your Son Jesus Christ, who lived a perfect, sinless life & became a propitiation for us through faith in His blood. Because of this, You have declared His righteousness to be the remission of our sins (Romans 3:25) & we are so very thankful for Your love & grace towards us. We pray Father to live upright & blameless according to Your will, and that you help us overcome the bondage of sin daily through Your Son Jesus Christ despite our trials, tribulations & shortcomings.
We continue to pray for those in Texas who have suffered loss & damage from the recent winter storm. Have mercy on them LORD as they continue to figure out how to recover. We pray You open doors for them to get back on their feet, and that if they don't know you, that faith can be sparked in them by Your goodness, love & mercy.
In Jesus' Holy & Precious Name, Amen
EVERYDAY BLESSINGS/DISCOVERING GOD'S AMAZING GRACE
Heavenly Father,
Thank You for Your everyday blessings in our lives, especially the most important blessing of all, the Lord Jesus Christ. Thank You for loving us so much Father that You would provide Your only begotten Son as a holy, living sacrifice that washes our iniquity clean. The grace you give us in our lives that we don't deserve is worthy of all praise & glory of Your holy name. We pray that those who don't know You Lord Jesus, who don't have an intimate, personal relationship with You, will come to discover Your existence & experience Your amazing grace through the salvation You give us. We pray that many lost souls will repent of their sins today & be born again. Bless the radio broadcast on the airwaves & video content out on our platforms so it can accomplish Your Will in rescuing lost souls from damnation.
We also pray for the victims of the terrible storm that took place in the Southeast, ravaging many households & people. We ask for Your mercy towards these people, that You would provide their basic needs for survival. We also pray that you give them hope & courage to stay strong in Christ & press on, even though things seem like they don't get better. We pray that they see Your hand working through the situation & that they trust your sovereignty.
In Jesus' Holy & Precious Name, Amen
THE MINISTRY AT MARS HILL/PULLING US OUT OF OUR LOWEST MOMENTS
Heavenly Father,
Thank You for all You do in our lives.  Thank You for appointing Your people to do great ministry work, ministering the Gospel of Jesus Christ & preaching the Word to many lost souls.  Thank you for enabling us to expand Your ministry at Mars Hill into more than just radio.  We pray that our other content, like our Faith Features & our online workshop with Prison Fellowship, would reach many people & touch many lives.  We pray that they would accomplish Your will & encourage many people in their spiritual walk.  We pray that the lost souls who You have come across our content would stop and watch, and be truly blessed by it.  We ask for You to work in their hearts, to open & soften their hearts to the Gospel of Jesus Christ through our video content.  We also pray that you would use our radio & video content to encourage & inspire fellows believers in our Lord & Savior Jesus Christ to take the next step in their faith & go deeper in their relationship with You.
Thank you for pulling us out of our lowest moments in life.  We pray that those who aren't born again of the Holy Spirit & don't have a personal relationship with You would call out to You, and that You wouldn't turn Your face from them in their day of affliction like Nathaniel.  We pray for Your love to become evident in their lives.
In Jesus' Holy & Precious Name, Amen
TRUSTING GOD'S SOVEREIGNTY
Heavenly Father,
Even when things seem dire in our lives, we know that You have control over everything & that You work all things together for our good, and we thank You for that. We pray for those who are & have been dealing with damages & loss from severe weather storms around the U.S., especially the tornadoes in Alabama & Georgia that killed at least 6 people today. We pray that You will have mercy on them & help them recover from these terrible storms. Continue to give us strength during our hardships Father, knowing how you redeemed Joseph from a 12-year prison sentence in one day & how you restored Job to fullness of life eternally after the test of faith You gave him. Remind us that even though we deserve eternal judgement, you love us enough to provide a permanent solution for our self-inflicted, desolate state we fall into because of sin to make us worthy of being in Your presence again. We pray that we use these moments in our lives to appreciate all You gracefully give us & save us from, and to turn completely to You in good times & bad.
In Jesus' Holy & Precious Name, Amen
USING THE MINISTRY TO REACH LOST SOULS
Heavenly Father,
Thank you for providing for every need of ours here at the Mars Hill Network to do Your work in spreading the Gospel of Jesus Christ to as many lost souls as possible. We thank You for using Your ministry here at Mars Hill to bring many people to salvation in Jesus Christ & to encourage those who do know You in their spiritual walk with You LORD. We pray that You will continue to use Your ministry here to reach lost souls around our listening area & around the world through the capability we have to do so with our online stream & video content on our YouTube, Facebook & other digital platforms. Show those lost souls Father their need for a Savior, and that You love them so much that even though we're all sinners, undeserving of Your mercy & grace, that You've provided us with Your Son Jesus Christ as a holy, living sacrifice, that whomsoever believes in Him will not perish & face condemnation in Hell, but have everlasting life in Heaven.
Bless our efforts in touching these lost souls, and we pray that You will draw them into fellowship with You through Your ministry here at the Mars Hill Network.
In Jesus' Holy & Precious Name, Amen
SANCTITY OF LIFE/JUDGEMENT ON THE NATION
Heavenly Father,
Thank you for the gift of life & the gift of eternal life. It's unfortunate that many people don't know about eternal life through your Son Jesus Christ, which is a gift freely given to us through repentance & belief in Your Holy Name. It's also unfortunate that many people don't value the sanctity of human life, with over 65 million unborn babies killed in the womb since Roe vs. Wade became legislation 48 years ago. Now, the current administration wants to continue this heinous crime against humanity that the last one worked so hard to bring to a halt.
Father, we pray for this nation and every nation around the world. We know that Your judgement comes upon us for the shedding of innocent blood (Deuteronomy 19:10), so we ask that You move through & in the hearts & minds of individuals who believe abortion to be a righteous decision. Remove the wickedness from them Father, and we pray that in doing so, You will lead them to salvation through Your Son Jesus Christ. We also pray for Your people here on Earth (the church) to take a stand against the shedding of innocent blood. Give us courage, strength, wisdom & diligence to make this stand & not be ashamed for doing so.
In Jesus' Holy & Precious Name, Amen