---
Mars Hill Alternate Xone (MhAX)
**OUR NEWEST EXTENDED MINISTRY**

The alternative place or "xone" for our Christian youth & young adults, ranging from middle school students to youth leaders
Ministry Mission/Vision
Also known as MhAX, Mars Hill Alternate Xone serves as a place for Christian youth to have access to great Christian resources. 
As believers, we know our citizenship is in heaven, but we (the church) also must make sure our youth are equipped with the minds & hearts they need to stay strong in their faith in Jesus Christ & persevere to the end of the race.  In a world where today's youth are exposed to things & subject matter that can lead to a sinful lifestyle, we want to provide an alternative zone, or "xone", for our Christian youth.  This Alternate Xone  will enable them to engage with entertaining, insightful Christ-centered content and have access to tools & resources that can aid them in their walk with the LORD & strengthen their faith in the Lord Jesus Christ. 
Biblical Inspiration
Mars Hill Alternate Xone, or MhAX,
gets its biblical inspiration from Luke chapter 5.  The first 7 verses share the story of Simon (Peter) & Andrew catching the abundance of fish in their nets when Jesus commanded them to go out & cast their nets, despite them having failed numerous times earlier that day.  The next 4 verses show Simon & the other disciples' reverence to the Lord Jesus Christ to the point where they forsook everything & followed him after He told them they would become fishers of men.
The relation of this story to our mission with MhAX comes in verse 7 where Simon & Andrew beckoned, or signaled to the other men to help them fill both their boats with the abundant catch.  Other verses such as Psalm 20:5 (…in the name of our God we will set up our banners: the LORD fulfil all thy petitions…"), Numbers 10:2-3 ("Make thee two trumpets of silver; of a whole piece shalt thou make them: that thou mayest use them for the calling of the assembly, and for the journeying of the camps.  And when they shall blow with them, all the assembly shall assemble themselves to thee at the door of the tabernacle of the congregation.") & John 21:1-12 (talking about how Jesus did the same thing with the fish as He did in Luke 5, this time after being raised from the dead) give more inspiration & support the inspiration from Luke 5:7 to the mission behind Mars Hill Alternate Xone.  
Just as Simon & Peter signaled to the men that they needed help hauling in the abundant catch of fish, Mars Hill Alternate Xone is our banner for the LORD we are signaling with & the trumpet to other ministries, churches & members of the body of Christ to gather them together & go out to be fishers of men to the younger generation.  We hope & pray that our efforts working together using media & radio to get the Gospel of Jesus out to the youth & putting Christ-centered resources in front of them for their use will help them come to salvation in Jesus Christ & help them grow in their faith so they can carry forth the same mission going forward & make disciples for Jesus Christ themselves.  We hope & pray for this because, if done correctly & effectively, the fruits of our labor for the Kingdom of God will have a lasting effect and will produce the same results, just like how Jesus did with the fish in John 21 as He did in Luke 5.
FAITH IN SPORTS
EVENTS IN OUR LISTENING AREA FOR YOUTH & YOUNG ADULTS
<!=========Events list Template 2.3.1=========>

The New York Association for Christian Schools Teacher Conference will take place October 5th & 6th at Central Baptist Church in Binghamton, NY. The keynote speaker will be Dr. Montel Wilder, […]

Find out more »

$40 – $50

Central Baptist Church – Binghamton,1606 Rte 12
Binghamton,NY13901United States

+ Google Map
---
KNOW OF AN EVENT THAT WOULD INTEREST TODAY'S YOUTH & YOUNG ADULTS?

If you have a youth event going on or know of one taking place near you, please share it with us on our community postings page which you can access below.
LOOKING FOR CHRISTIAN COLLEGES?

Check out the list of Christian colleges in our listening area below:
---
1 Chrisfield Ave, Johnson City, NY 13790
7245 College St, Lima, NY 14485
1 Willard Ave, Houghton, NY 14744
2301 Westside Dr. Rochester, NY 14624
4230 Glendale Rd, Pottersville, NY 12860
OUR RESOURCES IN THE ALTERNATE XONE:
ENTERTAINMENT
FOR FAMILIES (TEENS, YOUNG ADULTS & PARENTS)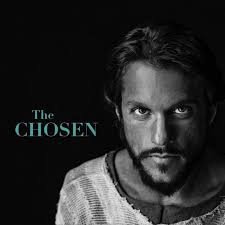 The Chosen is the first ever multi-season television series about the life of Jesus Christ.  Produced by Angel Studios & created, directed & co-written by Dallas Jenkins, The Chosen shows the life of Jesus through the eyes of those who met him, which includes many of the disciple's experiences.  Dallas & Angel Studios plan on releasing seven seasons of the show, which currently has two seasons already released with a third one coming in the fall of 2022.  To get a sneak preview of The Chosen, check out the season 3 trailer below:
---

Plugged In is Focus on the Family's team of media experts that come together with humor and heart to deliver weekly insights on current media choices and culture-related topics.  The shine a light on the world of popular entertainment and technology trends while giving you & your family the essential tools you need to understand, navigate & impact today's culture.  Some of the topics they cover include the influence of books in a screen-based world, what you need to know about online predators, the next-gen future of video gaming, what media discernment looks like, the impact of TV in our lives and how to establish tech boundaries for you & your family.  To listen to Plugged In from Focus on the Family, click the button below.
EVANGELISM
Here's a great video visualizing the Gospel and our need for salvation in Jesus Christ: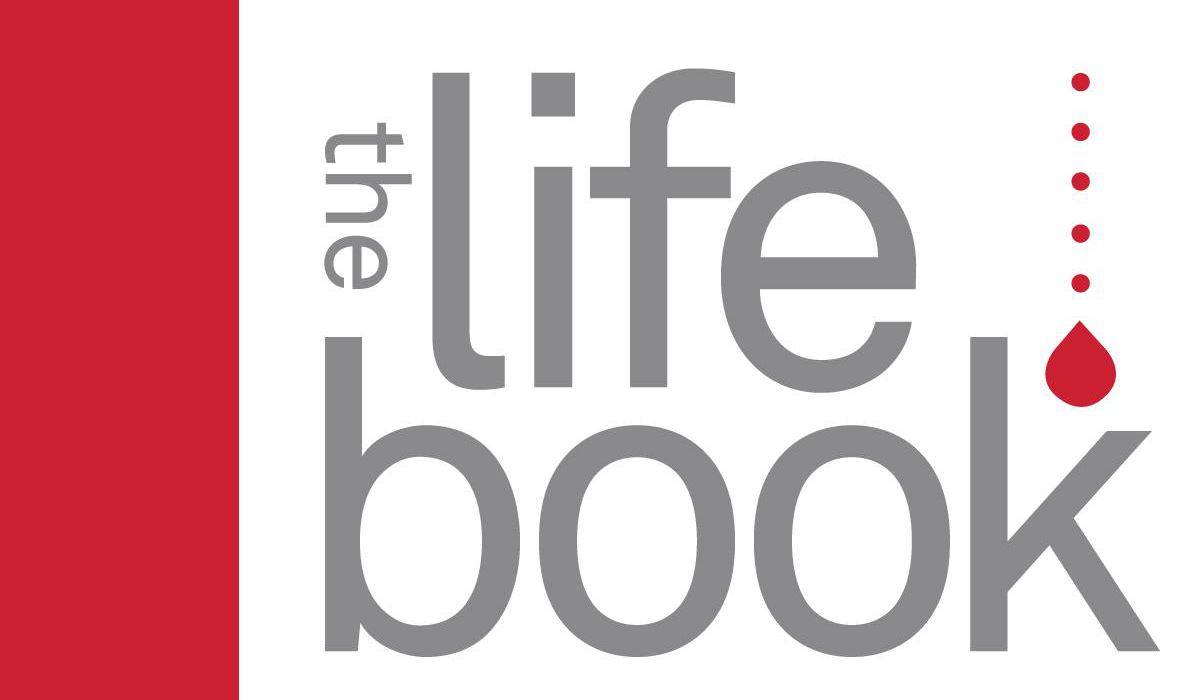 The Life Book is a booklet proclaiming the Good News of Jesus Christ in a format that simplifies it for quick reading.  This powerful booklet helps those who are curious & seeking to learn more about God so they can quickly grasp the Bible's stories and see God's redemptive plan for man.  Millions of people have received these booklets; as a result, many have been encouraged to dig deeper into the scriptures, many hearts have been changed & many have even professed faith in Jesus Christ.  We hope to get a supply of Life Books soon so we can make those available for our listeners (upon request), but in the meantime, you can check out the digital version if you'd like below.
---
FOR TEENS & YOUNG ADULTS

Also known as the Pro-Life Training Center, this ministry based in Oneida, NY has a focus on evangelism & pro-life outreach.  They do many great things to help the community all while preaching the life-saving message of the Gospel of Jesus Christ & encouraging expecting mothers to choose life for their child over death.  They have a thorough training program led by Julie & Steve Rosati, founders of Life Matters Training Center, who also have years of experience in pro-life ministry & street evangelism, helping countless people choose life & eternal life through Jesus Christ.  To access their training program, or to learn more about their training program & their ministry, please click the button below.
ENGAGEMENT
FOR TEENS & YOUNG ADULTS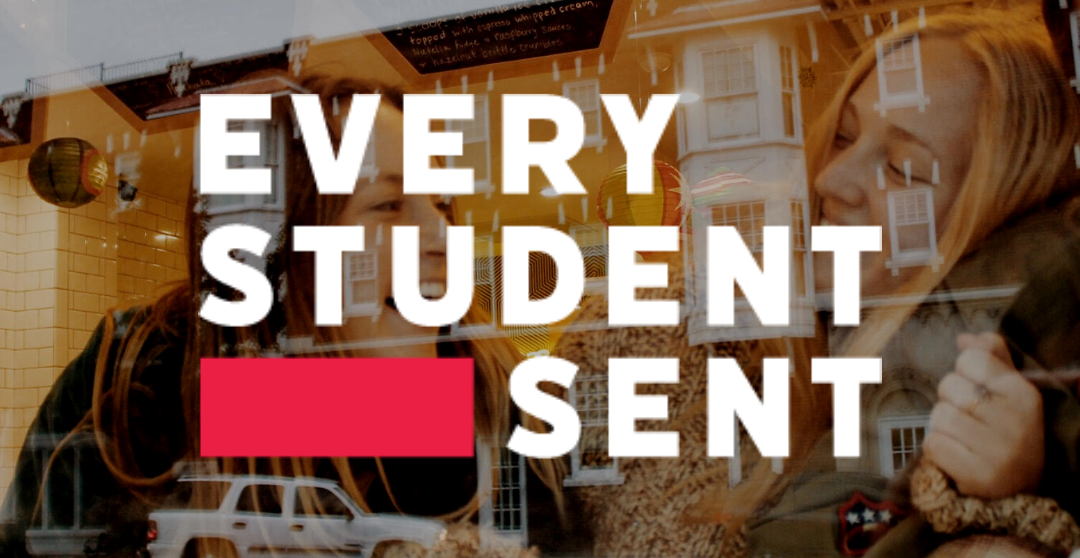 Every Student Sent is a ministry that connects Christian students on college campuses & helps them build a Christian community that can win souls for Jesus.  Watch our first MhAX/One North production below outlining the ministry and their online platform for students:
In this roundtable discussion, Jeremy Story (Founder of Every Student Sent) and John Decker (National Partnership Director) jump into the alternate xone to present Every Student Sent's role in a Christian student's life & how their online platform works.  Local Syracuse pastor Lou Giordano also joins us to share the importance of this ministry & addresses the underlying problem he's seen in ministry that causes our youth to drift away from their faith in the Lord Jesus Christ.
---

BASIC is a Non-Profit Organization based in Lima, NY serving local churches to reach college students.  BASIC stands for Brothers And Sisters In Christ, and is made up of a network of college students in the Northeast who come together to enjoy life, learn about God, and make a difference in the world.  Their goal is to see a move of the Holy Spirit on college campuses to make a global impact & to effectively reach and disciple college students to experience the transformative love of God.  To learn more about the ministry, check out the links below.
---

Trail Life USA is a national Christian organization & parachurch ministry specializing in character development for young men (grades K-12) which produces godly and responsible husbands, fathers, and citizens.  Their mission is to guide generations of courageous young men to honor God, lead with integrity, serve others, and experience outdoor adventure.  If you'd like to learn more about Trail Life USA and/or would like to find a troop near you, please click the button below.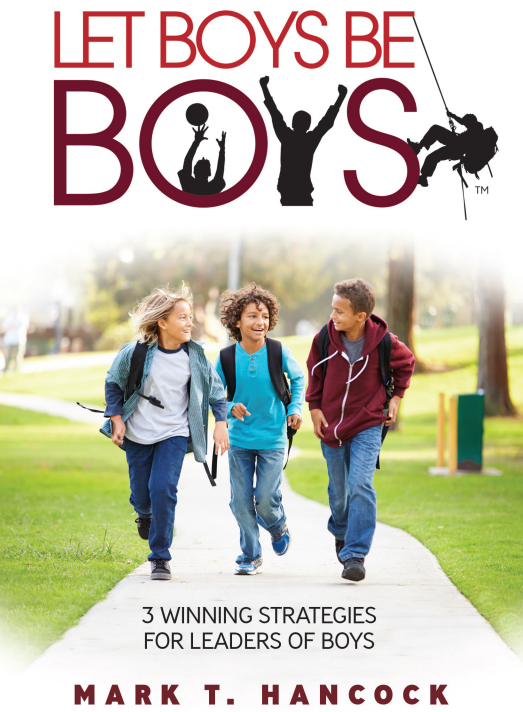 They also have a great E-Book for young boys that help them become great young men & leaders that help them engage with other young boys who need salvation in the Lord Jesus Christ & how their faith can help them counter anti-Christian culture.
---

American Heritage Girls is a national parachurch organization, primarily focused on its Christ-centered character and leadership development program for girls 5 to 18 years of age. AHG is dedicated to the mission of building women of integrity through service to God, family, community, and country.  AHG girls across the nation and the globe participate in badge programs, service projects, leadership opportunities, and outdoor experiences, all with an emphasis on Christian values and family involvement.   If you'd like to learn more about American Heritage Girls and/or would like to find a troop near you, please click the button below.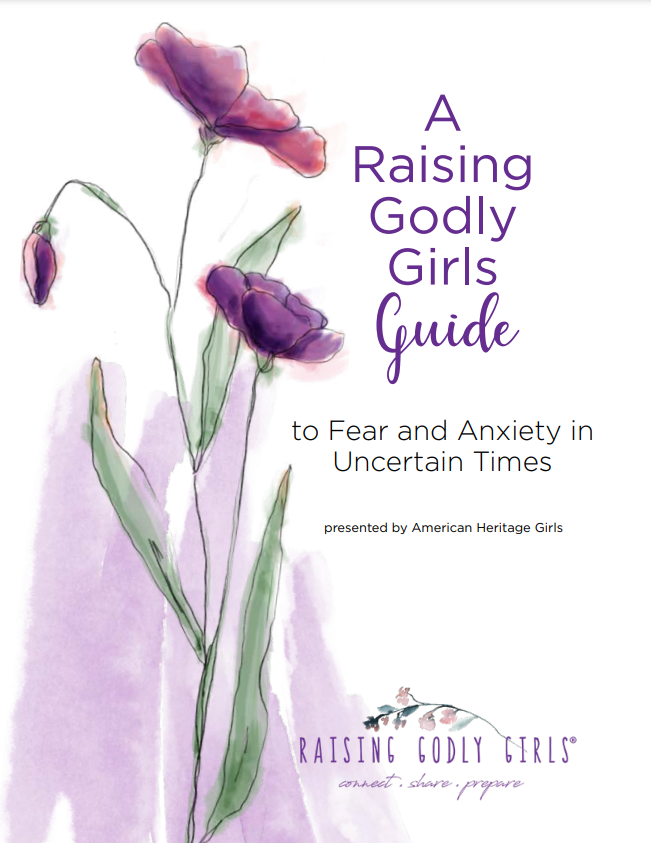 AHG also has a great E-Book for parents that helps them raise Godly women who are faithful to the Word of God. The E-Book talks about the struggles girls might face with fear and anxiety in their lives and how they can navigate these challenges through their faith in the Lord Jesus Christ. The RGG E-Book gives parents the knowledge, tools, and Scripture-based advice to tackle fear and anxiety and, in turn, raise up a Godly girl.
---

Upward Sports is a parachurch ministry promoting the discovery of Jesus through sports.  For over two decades, they've been a partner to churches in leveraging the power of sports to achieve & increase the impact of their mission in serving the Lord.  Check out some great resources below that highlight the benefits an Upward sports program can have on a church community.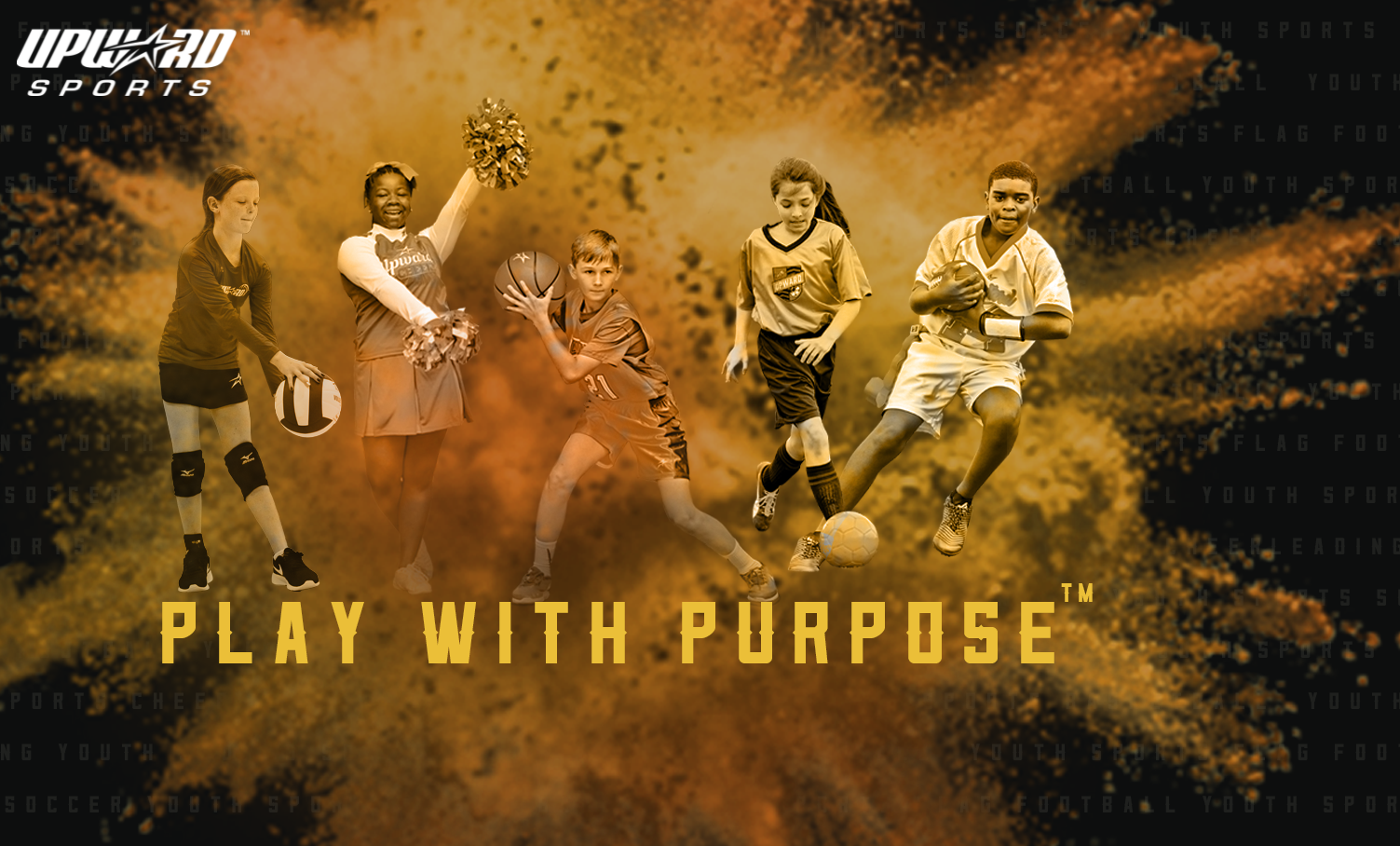 They also have a web tool that allows you find any churches in your area that may have an Upward sports league.  If you'd like to use the tool to find an Upward sports league near you, you can access it by clicking below.
EDUCATION
FOR TEENS & YOUNG ADULTS

Reach out Youth Solutions is a youth ministry designed to equip and multiply leaders globally who influence the younger generation to follow Jesus Christ.

They have developed a training platform called Jesus-Focused Youth Ministry that will be releasing in the the very near future.  Click below to learn more about the training platform & to also access some great audio resources that can help you grow in your walk in the Lord and help you minister God's Word to others.
Here's a short testimonial video from Kevin Miles, USA Country Leader of Jesus-Focused Youth Ministry from Reach Out Youth Solutions about the work that's being done & how they're making a change in Kevin's life and the lives of many young people around the world.
---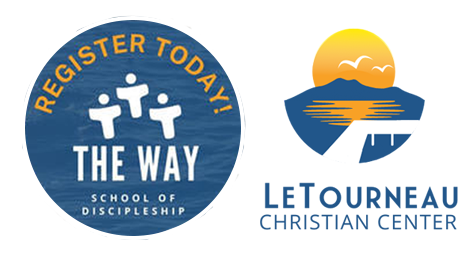 The Way School of Discipleship is an outreach of the Letourneau Christian Center, located on Canandaigua Lake.  The Way School offers a full-year discipleship program and an eight-week summer discipleship & service program; both equipped to help the next generation become educated in God's Word & strong in their faith in the Lord Jesus.  To learn more about these two programs, please click the buttons below.
---

A Focus on the Family subsidiary, Boundless is a community for Christian young adults who want to pursue faith, relationships and adulthood with confidence and joy.  They have a whole website with great resources for growing adolescents & young adults that you can check out by clicking the button below.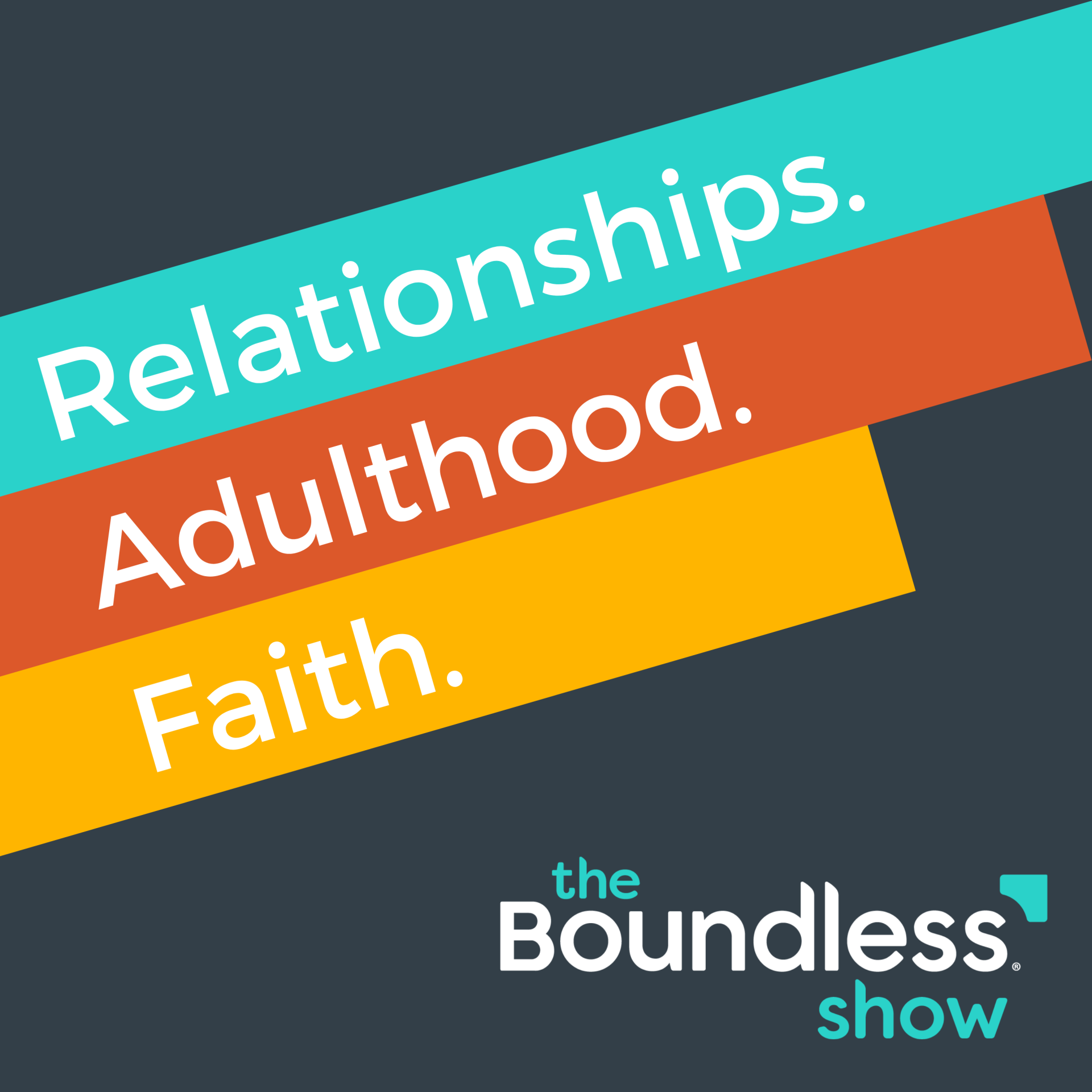 One of their great resources is The Boundless Show, a fun and feisty weekly podcast that tackles both the tough and everyday issues single young adults face — things like dating and relationships, career decisions, finances, culture, faith and more — all from a Christian perspective.  The ultimate goal of this podcast is to make much of Jesus Christ by pointing young people to Him, helping them make wise decisions in their lives based on the foundational truths of God's Word.  Hosted by Lisa Anderson, The Boundless Show features three distinct segments. The result is a quick-paced, thought-provoking and perspective-changing hour of discussion, advice, encouragement and entertainment.  To listen to The Boundless Show, click the button below.
---
FOR PARENTS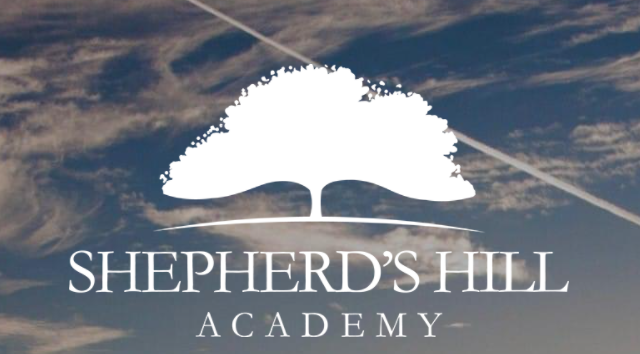 Shepherd's Hill Academy is a premiere Christian boarding school for teens in crisis.  The academy is founded by Trace Embry, host of the short feature License to Parent on the Mars Hill Network, and his wife Beth Embry.  Check out some great resources they have for parents & teens below:
STAY TUNED FOR MORE UPDATES COMING SOON!