Bringing the ministry into the digital age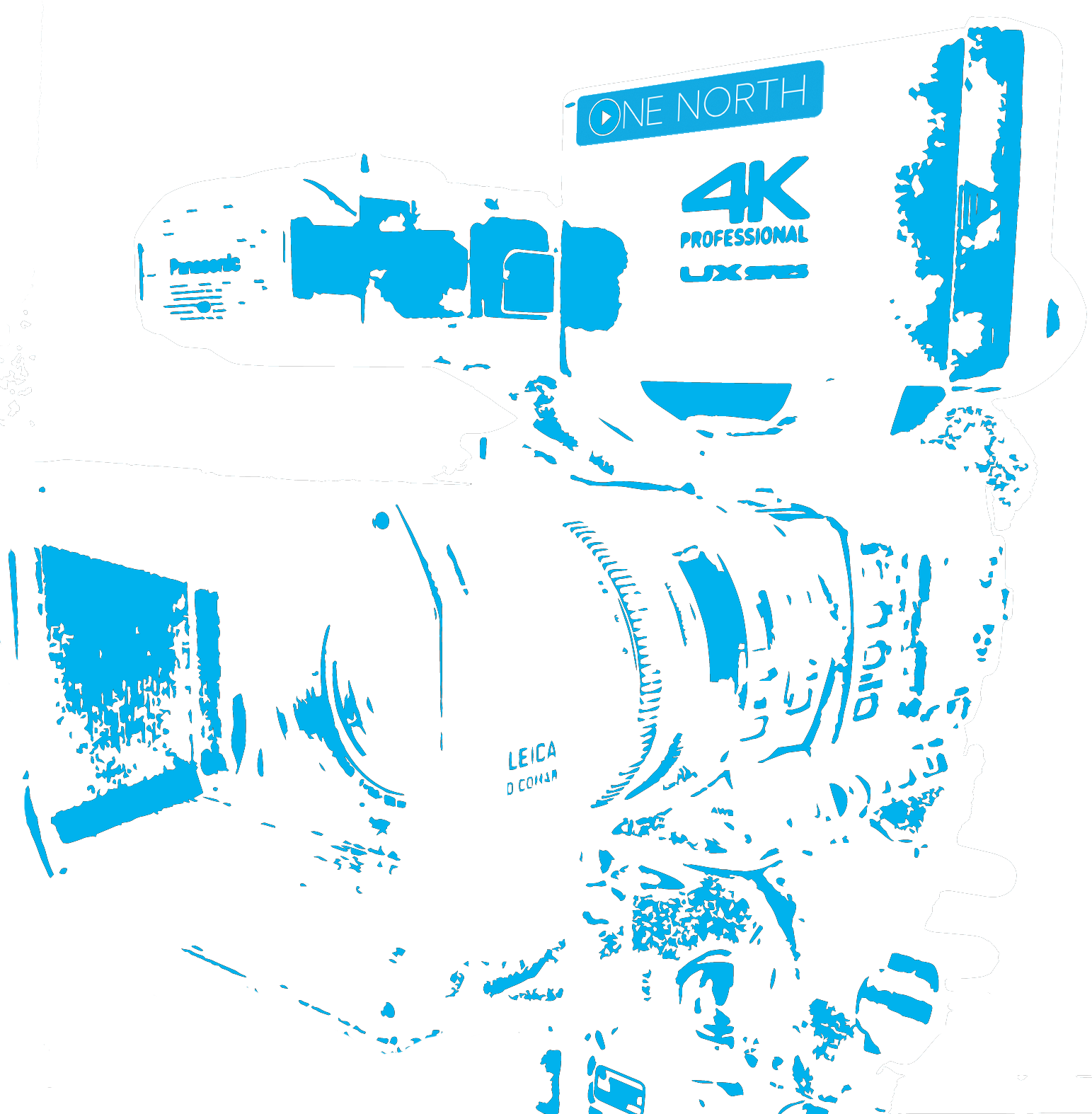 Ministry Mission/Vision
In a world modernized by digital technology, the Mars Hill Network has been led by the Lord to extend our broadcasting arena into more than just radio.  With the hiring of Teddy Caputo, our Digital Media Director, the renovation of office space (mainly used during fundraising events) into a video/digital media studio, and circumstances arising during the Covid-19 pandemic, One North Media was born.  What started as the brainchild of Rich Lupia, our former Development Director, and was accelerated in March of 2020 with him premiering of our video series Faith Feature, has now turned into a full-on video & digital media production outfit of the network.  One North is responsible for creating & managing all of Mars Hill Network's digital media content, including our videos, website, social media pages, our weekly E-Blasts/E-Newsletter and our MHN App.
Biblical Inspiration
One North gets its biblical inspiration from Job 37:22:
"Out of the North comes golden splendor; Around God is awesome majesty."
We also get inspiration from Isaiah 41:25, because in every aspect of ministry, we seek to look to the One up North → our Lord & Savior Jesus Christ. 
Isaiah 41:25 – "I have raised up One from the North, and he shall come: from the rising of the sun shall he call upon my name: and he shall come upon princes as upon morter, and as the potter treadeth clay."
With our digital media arm of the network, we look to bring all of our ministry functions, mainly our radio broadcasting, to new places & new heights and point people in the right direction: up North where the LORD God resides on His throne in His kingdom.  The light blue color in the logo represents the sky, and the dark blue color you see here represents sapphire, which is the color of the pavement where His feet rest.
"Then went up Moses, and Aaron, Nadab, and Abihu, and seventy of the elders of Israel: And they saw the God of Israel: and there was under his feet as it were a paved work of a sapphire stone, and as it were the body of heaven in his clearness."
– Exodus 24:9-10
"Immediately I was in the Spirit; and behold, a throne was standing in heaven, and One sitting on the throne." – Revelation 4:2
3 Video Tiers of One North
1) SIMULCASTING (in development)
Allowing us to visualize our radio broadcast to expand its reach & make it more interactive with those who are tuning in.
2) MHN VIDEO CONTENT
Being a beacon of light in spreading the Gospel message & promoting Christ-centered living with the video content we create & produce.
3) OFFERING VIDEO SERVICES TO MINISTRIES/ORGANIZATIONS
With our capability to create & produce our own engaging video &livestreaming content, we can offer the same as a service to those who don't have the capability, but have the need for it.  Scroll down to the end of the page to learn more about our services.
A GENERAL VIDEO ABOUT THE MARS HILL NETWORK
MARS HILL NETWORK VIDEO SERIES
Our first video series at Mars Hill talking about hope, love & faith in Jesus Christ through personal testimony, ministry work & different ways God is leading His followers.  Hosted by Digital Media Director Teddy Caputo.
HERE'S A LOOK AT SEVERAL OF OUR EPISODES:
Our new video series apart of our Summit programming.  The series is tailored towards Christian women to help them to become strong Kingdom women.  Hosted by MHN Night Host Sonya Hines.
HERE'S A LOOK AT OUR FIRST SEVERAL EPISODES:
ON-AIR FUNDRAISING EVENTS FROM ONE NORTH
HARVEST2021 – BUILDING ON A SOLID FOUNDATION
HARVEST2021 FROM ONE NORTH – DAY ONE
HARVEST2021 FROM ONE NORTH – DAY TWO
**OUR FIRST SIMULCASTS EVER DURING AN ON-AIR FUNDRAISING EVENT**
HARVEST2020 – LIGHT IN DARKNESS
CAREATHON 2022 – ALL TO THE GLORY OF GOD
HOW CHRISTIAN BROADCASTING MAKES AN IMPACT
ALL TO THE GLORY OF GOD: A 3-PART SERIES
DAY THREE – DEVELOPMENT (DIGITAL)
CAREATHON2021 – STRONG IN CHRIST, PRESSING ON
CAREATHON 2021 – A ONE NORTH PRODUCTION (DAY 1)
CAREATHON 2021 – A ONE NORTH PRODUCTION (DAY 2)
CAREATHON 2021 – A ONE NORTH PRODUCTION (DAY 3)
OTHER ONE NORTH PRODUCTIONS
MARS HILL ONLINE SUMMIT – HOW TO BECOME INVOLVED IN PRISON MINISTRY
Featuring nationwide ministry Prison Fellowship.  The production includes a brief history of the ministry, how it makes an impact in the lives of the incarcerated, testimonies from volunteers who've worked in the ministry, & a thorough explanation of how someone would self-evaluate themselves to see if they're qualified for prison ministry.
MHAX & ESS – A ZOOM PRESENTATION & ROUNDTABLE DISCUSSION
Featuring MhAX & Every Student Sent.  In this roundtable discussion, Jeremy Story, founder of ESS, & John Decker, nat. partnership director of ESS, present the ministry's function in a Christian student's life. Pastor Lou Giordano also joins us to share the ministry's importance & address underlying problems causing our youth to drift from the faith.
NATIONAL DAY OF PRAYER 2022 – COLUMBUS CIRCLE (DOWNTOWN SYRACUSE, NY)
This past year's National Day of Prayer event held on the steps at the Onondaga County Courthouse in Columbus Circle & rebroadcast on Mars Hill Radio on May 5.  The event was organized by Christians for Syracuse in conjuncture with Onondaga County.  The production features a couple musical performances & a handful of leaders in the community praying over our nation, the church & both of its needs.
NATIONAL DAY OF PRAYER 2021 – ONONDAGA COUNTY COURTHOUSE STEPS
The previous year's National Day of Prayer event held on the steps at the Onondaga County Courthouse in Columbus Circle & rebroadcast on Mars Hill Radio on May 6, 2021.  The event was organized by Christians for Syracuse in conjuncture with Onondaga County.  This production is a reminder for us to continue praying for the state of our nation & the church.
Our first major Christmas video production out of One North. Featured is Sonya Hines, MHN Night Host, Women's Ministry Director & Recording Artist, accompanied by guitarist Lowell Weeks, and the acapella Gospel group Five to Life. We hear short Christmas greetings from MHN staff & share the story of the birth of our Savior Jesus Christ as we watch Sonya & Five to Life sing praises to the newborn King.
THE 7 LAST SAYINGS OF CHRIST
Our first major Easter video production out of One North. The 7 Last Sayings of Christ goes into the story of Jesus' death & resurrection, primarily focusing on the final seven statements Jesus made on the Cross at Calvary before his death & their significance to our faith today. Featured are a number of musical performances along with short messages from pastors in our listening areas on the seven sayings.
CHECK OUT OUR FIRST DOCUMENTARY:
In today's culture, abortion has been heavily promoted & the right to life has been forsaken by many. However, there are many who stand up for the sanctity of life and champion the fact that the Lord has done a miraculous thing in giving us life. In this documentary, we tell a story of a young woman who's decided to not abort multiple children & how the Lord is helping her raise her most recently born child all while covering the topics that make abortion wrong & sinful. We also show how God gives us the ability to be born & to be born again. Thank you to everyone who helped make this happen! You are very much appreciated & we give God all the glory as we watch what he'll do with this project.
"Before I formed thee in the belly I knew thee; and before thou camest forth out of the womb I sanctified thee, and I ordained thee a prophet unto the nations." – Jeremiah 1:5
"Jesus answered and said unto him, Verily, verily, I say unto thee, Except a man be born again, he cannot see the kingdom of God." – John 3:3
We will have much more video content for your viewing in the near future!
Please follow us on our social media platforms to get updates on our video & digital media content, and spread the Word of God & the Gospel of Jesus Christ far & wide.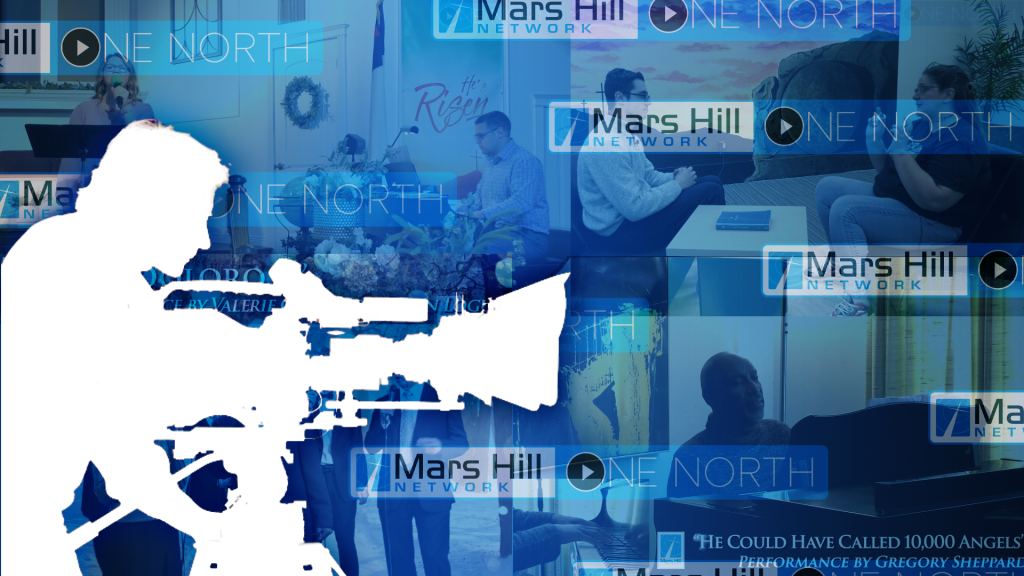 To learn more about our video production services, please click on the button below.