---

Offering the best in children's programming, providing spiritually nourishing digital content & children's events.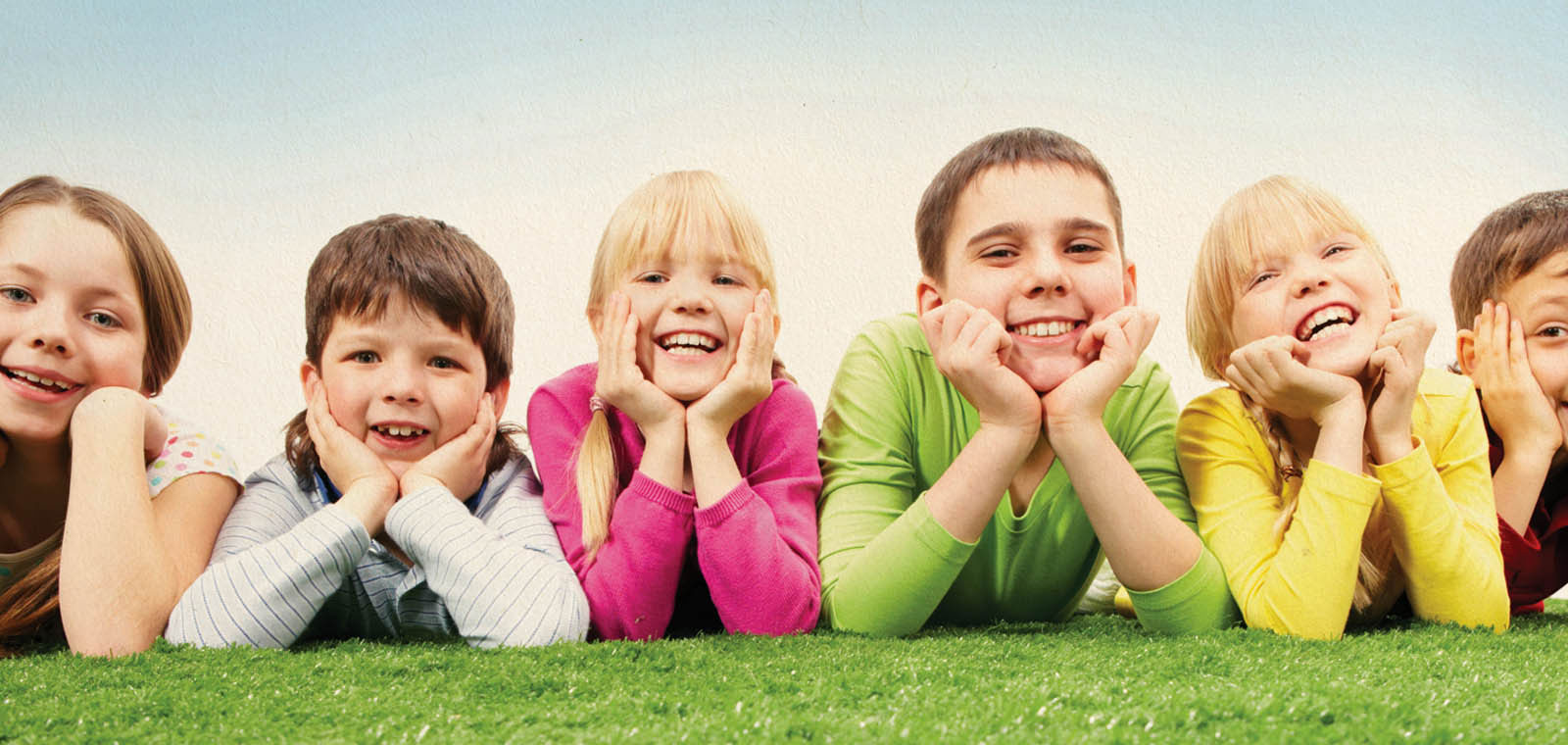 Ministry Mission/Vision
Hilltop Kids at the Mars Hill Network exists to bring the Word of God to our children in a fun, yet doctrinally sound way.  Through our various children's programming on the radio, different children's events going on in the area, and (digital) resources from some of our Hilltop Kids ministry partners, we hope to get our children grounded in God's Word at a young age so we raise up the next generation of believers on fire for the Lord Jesus Christ.
Biblical Inspiration
Hilltop Kid's biblical inspiration mainly comes from Proverbs 22:6:
"Train up a child in the way he should go: and when he is old, he will not depart from it."
We also get inspiration from many other scriptures, including from the apostle John in his third epistle.  Here are just a few: "I have no greater joy than to hear that my children walk in truth."
– 3 John 1:4
"The father of the righteous shall greatly rejoice: and he that begetteth a wise child shall have joy of him."
– Proverbs 23:24
"Lo, children are an heritage of the LORD: and the fruit of the womb is his reward.  As arrows are in the hand of a mighty man; so are children of the youth.  Happy is the man that hath his quiver full of them: they shall not be ashamed, but they shall speak with the enemies in the gate."
– Psalm 127:3-5
EVENTS IN OUR LISTENING AREA FOR KIDS & FAMILIES WITH YOUNG CHILDREN
<!=========Events list Template 2.3.1=========>

Come join us & support those with special needs as Bowling for Autism is making its mark in Central New York with their first annual event there.  The purpose of […]

Find out more »

$25

B'Ville Sports Bowl, 45 East Genesee St.
Baldwinsville, NY 13027 United States

+ Google Map

Kids ages 5-13, come join the fun this summer at LeTourneau Christian Camp. We have eight weeks of summer day camps, with two weeks with an overnight option. Each week, […]

Find out more »

$135 – $350

LeTourneau Christian Center, 4950 East Lake Road (County Rd 11)
Rushville, NY 14544 United States

+ Google Map
---
KNOW OF AN EVENT THAT WOULD INTEREST KIDS & PARENTS OF YOUNG CHILDREN?

If you have one going on or know of one taking place near you, please share it with us on our community postings page which you can access below.
LOOKING FOR A GOOD CHRISTIAN SCHOOL FOR YOUR CHILD(REN)?
Take a look at the list of Christian schools in our listening area that may be of interest to you (for Christian colleges click here):
LOOKING FOR A GOOD CHRISTIAN CAMP NEAR YOU?
Take a look at the list of Christian camps suitable for youth ministries/families looking to get away & find rest in the Lord:
---
7936 Hill Road, Hubbardsville, NY 13355
Vanderkamp Christian Retreat & Summer Camp
337 Martin Road, Cleveland, NY 13042
Saranac Village Young Life Camp (8th-12th graders)
4014 State Route 30, Saranac Lake, NY 12983
3511 Reed Road, Dansville, NY 14437
385 Lakeview Road, Oswego, NY 13126
106 Downey Road, Speculator, NY 12164
Camp Mandaville – Camp & Retreat Center
165 Sheldon Road, Winthrop, NY 13697
Odosagih Bible Conference & Retreat Center
3204 Hazelmere Ave, Machias, NY 14101
To see when our Hilltop Kids programs air, please click on the button below.
HILLTOP KIDS RESOURCES/CONTENT
OUR FIRST FEATURED PODCAST FOR CHILDREN:

Auntie Winnie's Bible Stories
Do you ever find it hard for your kids to engage with the Bible?
Do your kids (or do you know kids) that don't know how to read?
Do your have a hard time getting your kids to bed?
If one of these is you, then this podcast may be for you & your child(ren)!
Our very first podcast apart of Hilltop Kids, Auntie Winnie's Bible Stories is an audio series of Bible stories read by Auntie Winnie, a former missionary serving the continent of Africa.  Her knowledge of the Bible stories, coupled with a fun, witty & creative delivery, gets kids delving deep into their imagination what it would have been like to be apart of the story, all while teaching them the truth of God's Word.
Here are the first few episodes of Auntie Winnie's Bible Stories:
A new episode will be released on our website & app every Monday, Wednesday & Friday.
You can listen to all of Auntie Winnie's Bible Stories on the Mars Hill Network app or from our feed below:
OUR QUICK-READ CHRISTIAN COMICS FOR CHILDREN:
SHORT EXCERPT ABOUT OUR CHRISTIAN COMICS FOR KIDS
As mentioned before, Hilltop Kids at the Mars Hill Network exists to bring the Word of God to our children in a fun, yet doctrinally sound way.  One of those ways is through our digitally illustrated kids comics!  Made by a good friend of the network, these comics aim to deliver the Gospel message to a child through a fun story built around characters & themes based off those of our modern culture.  We have digital versions available here on this webpage as well as physical copies that can be distributed at your local church.  If you'd like physical copies of these comics, please email mhn@marshillnetwork.org or call our office at 1-800-677-1881.  Thank you & we hope you & your kids enjoy!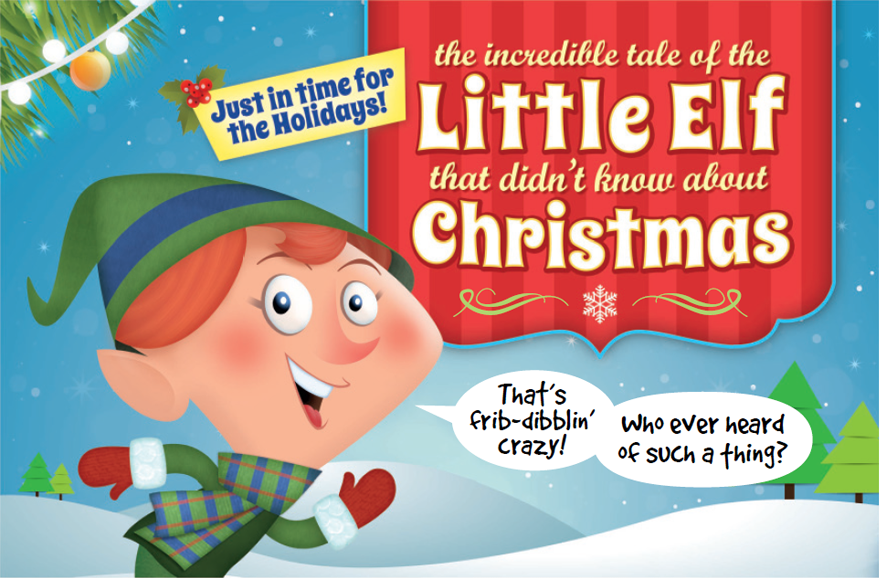 The Little Elf that didn't know about Christmas
This fun comic tells us the story of a little elf that loves Christmas, but doesn't know about the true meaning behind Christmas.  Once he learns the true meaning of Christmas (Jesus' birth), he makes sure to accept the gift God has given him, because it's a gift God freely gives everyone and it's the best gift anyone can receive!  It's a fun story for your kids & a great way for them to learn about the Gospel of Jesus Christ.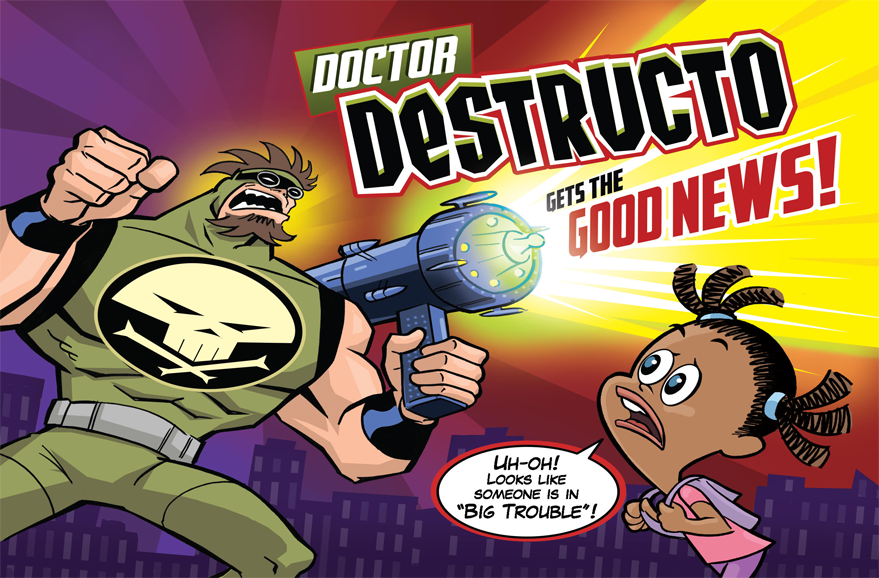 Dr. Destructo Gets the Good News
This fun comic tells us the story of Dr. Destructo, an evil supervillain terrorizing the world. In the comic, a little girl, who seems to be in for the trouble he looks to cause, changes his life by sharing with him the Gospel of Jesus Christ.  Dr. Destructo is a great read for children to understand the Gospel any time of the year, but especially around Halloween season, where evil things are usually promoted on a greater scale.
HERE'S ANOTHER VISUAL VIDEO FOR KIDS FROM THE MARS HILL NETWORK!
Trunk or Treat: Better than Candy
Narrated by Mark Warner, our morning host & production/brand manager, this video explains to a young child dressed up for Halloween to collect candy about the Gospel, a treat that's way better than candy.  Show this to your child & share it with those you know so the Gospel can be passed on to the next generation!
TAKE A LOOK AT SOME MORE WONDERFUL CHRISTIAN RESOURCES FOR CHILDREN: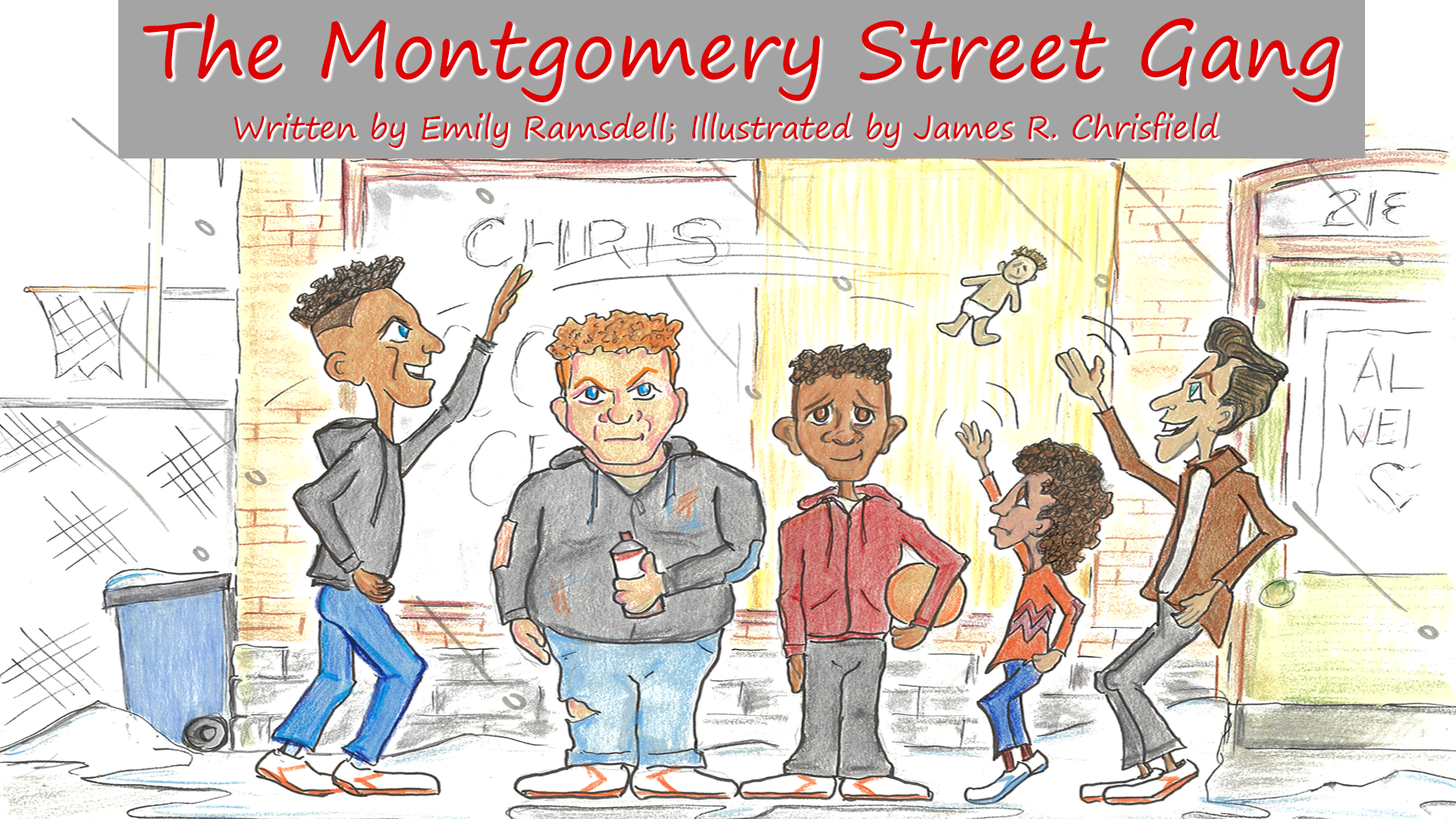 The Montgomery Street Gang
Set in the scene of Montgomery Street in Syracuse, NY where Emily Ramsdell, director of Child Evangelism Fellowship in the Syracuse area, used to work for the local Christian community center, The Montgomery Street Gang is a story about some young kids apart of a local gang, and how they come to learn about the true meaning of Christmas.  Emily turned what was originally material part of a Christmas bible lesson into a full-blown kid's Christmas book with the help of her long-time friend & illustrator James R. Chrisfield.
TO LEARN MORE ABOUT THE BACKSTORY OF THIS BOOK, WATCH OUR FAITH FEATURE WITH EMILY BELOW
The book can be purchased at multiple retail locations, including (but not limited to) Barnes & Noble, Mission Syracuse's Outpost at Destiny USA, and Sacred Melody Bookstore in Syracuse.  It can also be purchased online at the Barnes & Noble website & on Amazon.  All profits from the book will be donated to Child Evangelism Fellowship's SPAN program.
IF YOU WOULD LIKE TO PREVIEW "THE MONTGOMERY STREET GANG", PLEASE CLICK THE BUTTON BELOW
TEACH YOUR KIDS ABOUT THE WEATHER!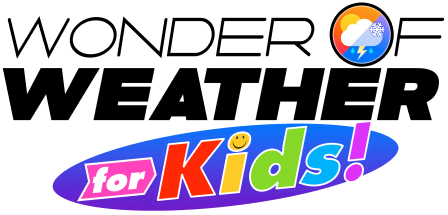 Wonder of Weather for Kids
This weather program is published and ready for your elementary aged student in homeschool, or in public school, group or organization looking to teach children more about the weather.  The material is given by our good friend, former MHN development director & meteorologist Rich Lupia, who has 25 years of meteorology experience in the field, in studio & teaching thousands of kids through the years about the weather.
The program features short lessons on the weather, most of them between 10-20 minutes in video format, totaling 25 different lessons & over 6 hours of teaching material.  The series of lessons is designed to do at your own pace, whether over the course of a few weeks, or even a whole semester.  You'll learn about hurricanes, tornadoes, floods, drought, snow, wind, and so much more about why the weather is how it is.
IF YOU'D LIKE TO ACCESS THE WONDER OF WEATHER FOR KIDS PROGRAM, PLEASE CLICK ON THE LINK BELOW
DO YOUR KIDS LIKE TO DRAW?
THEN PARTY CREATE IS A GREAT FIT FOR THEM!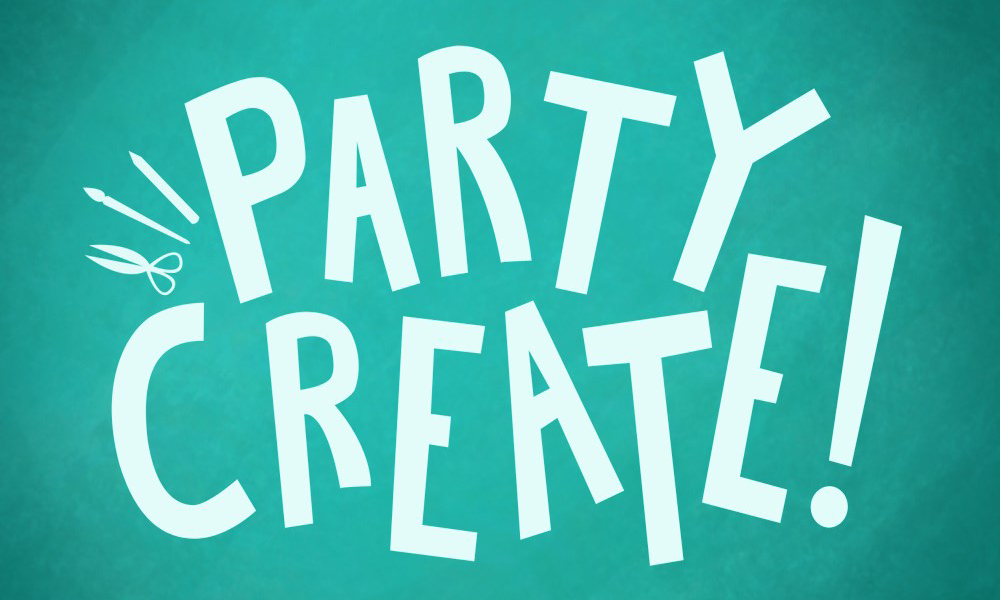 Party Create is a YouTube channel for kids who want to grow in their art, creativity and faith.  They make lots of engaging content for children, including crazy projects and crafts.  They also film short films and feature local artists on the channel.  You can check out some of the videos from their channel below:
LOOKING FOR VIDEO CONTENT YOUR KIDS CAN RELY ON?
THEN U-NITE TV IS A GREAT OPTION FOR YOU!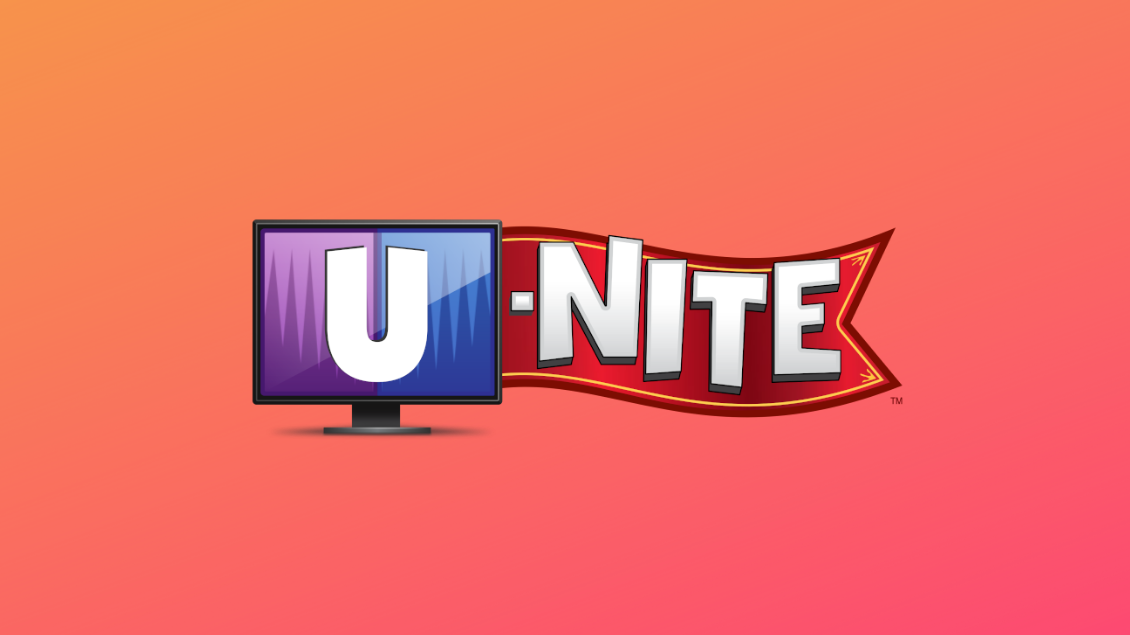 U-Nite TV is a Christian platform created by Child Evangelism Fellowship providing safe & free Christ-centered video content for KIDS! On U-Nite TV, God's Word is shared in a fun, engaging way to help children understand and apply biblical truths to their lives. Stream animated adventures that teach truths from the Bible, music videos to learn and memorize God's Word, and stories that clearly teach the Gospel.  Below is a short video about the Christian video platform for kids:
STAY TUNED FOR MORE TO COME SOON!