Musings About MHR Canada: Excerpt #14
Written by Teddy on December 7, 2021
Religious stations in Canada? – that would be great. Or maybe not when one understands its definition by the CRTC1 (our governing body of radio and television licensing). Christian radio in Canada? Now that talking!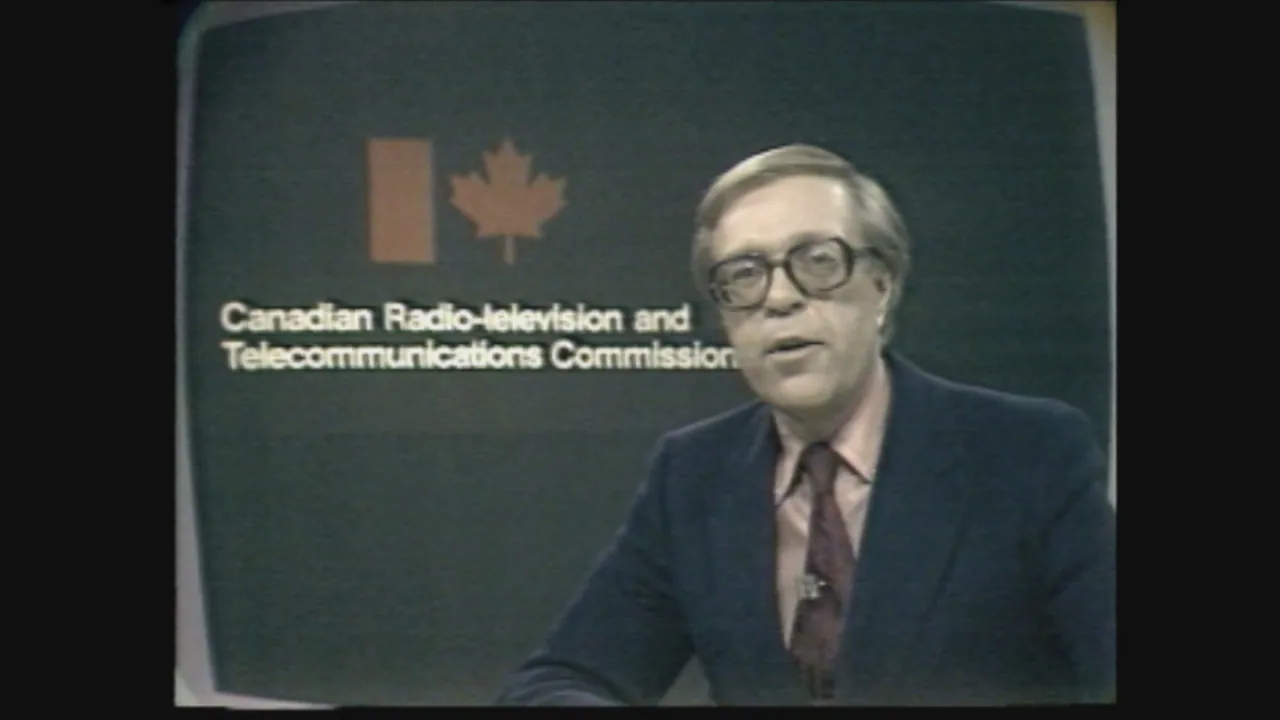 Pictured is Knowlton Nash of CRTC Television
(photo courtesy: cbc.ca)
As pointed out in a previous column, Canada put a moratorium on religious broadcasting during the Second World War. This prevented the operating of Christian radio and television stations. But by the early 1990's the winds of time (or was it the Holy Spirit?) were changing. In 1992, the CRTC, decided to hold a public hearing to review its policy with respect to religious broadcasting. To underline the interest of the Canadian public (mainly Christians), they received over 2,600 written submissions and heard oral presentations from 56 individuals and organizations.
The Commission had previously taken the view that the programming of each licensee be balanced. Even in 1983, when MHR Canada was seeking incorporation and charitable status, the CRTC maintained that stations dedicated exclusively to the views of a particular religion, denomination or sect would be unlikely to satisfy the requirement of providing a balance of content. A "balanced" approach meant that any Christian broadcasting entity would also have to air programs of other faiths (i.e. Hindi, Muslim, Spiritism or other belief) not compatible with airing the Gospel of our Lord and Saviour, Jesus Christ. Thankfully, that all changed after 1993.
Unfortunately, Mars Hill Radio (Canada) Inc. did not have the expertise, man-power or financial assurance (i.e. two years of operating costs) to be able to build and operate a Christian station. (At least we did get the streaming of the network started in the world wide web!) However, the Lord led others to start Christian stations and in March of '97 Christian Hit Radio, CHRI began broadcasting at Ottawa, Ontario (the capital city of Canada). This was followed by UBC in Belleville in 2003 with more stations being built in Ontario and other parts of Canada since then.
While a few of the now existing Christian stations are available to Kingston and area listeners, in my estimation none can compare with the excellent conservative evangelical ministry and music of the Mars Hill Network. And I'm not the least bit biased2.
Submitted by Hank Blok, Secretary-treasurer, Mars Hill Radio Canada.
1 Canadian Radio-television and Telecommunications Commission.
2 I do thank the Lord for these other stations and pray that each one will reach an audience that MHN can't.
---
Reader's opinions
---