---
Musings About MHR Canada: Excerpt #12
Written by Teddy on October 15, 2021
Technology! – sometimes it comes too fast for us to keep up with. We used to have control of things but now, with technological advances, we've lost it. Take for instance the internet broadcasting of the Mars Hill Network programs. In a previous column, I took the blatant liberty (shame, shame???) of describing the involvement of Mars Hill Radio (Canada) in initiating and providing the streaming service. But, as time flew by, we did not have the technical know-how, or the equipment needed, to provide the information required to meet government requirements. We are very thankful that the Syracuse staff had what was needed, in both expertise and machinery, to take over the means of feeding into the internet all that was required.
And then what about the CBB program? That's a different story. Here technology didn't come fast enough! Oh yes, the CBB… let me explain, was otherwise known as the Community Bulletin Board. Now the program is called Community Postings, which is usually aired by Dawn Sessler.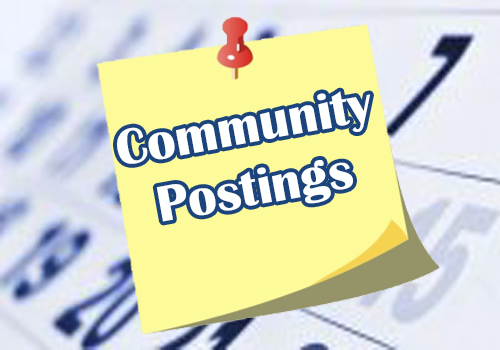 In the early 90's, the Syracuse area events were recorded in, and broadcast from — WMHR of course. But right from the beginning of the WMHI station, the announcements for events from Northern NY & Canada were recorded and sent from the Cape Vincent station. Dennis Tysick, the present President of MHR Canada, and I would take turns (assisted by board member Brett Lockerbie when we couldn't make it) to drive from Kingston to Cape Vincent to record the announcements. Going through the letters sent in, we would write out a script to be recorded on a reel-to-reel tape recorder. I can remember it sometimes taking seven or eight attempts to get all the events within a three-minute slot AND have it sound reasonably professional. Unfortunately, after about 15 tears (I mean years – the tears came later) a supervisor at the Canada/US boarder prevented us from crossing into the USA to record the CBB. He claimed that we were taking away jobs from American citizens! Even arguing that we were strictly volunteers, doing unpaid work, did not help our cause.
And so, we lost our localized community contact as well as the Canadian voices on "our" local station. Did we shed tears? Well not quite. But we do feel bad that Dawn now has to do the announcements for the whole network with local voices no longer heard regularly on WMHI. Furthermore, with the technology today (not yet available then) we could still be doing a local Posts program, recording it at home in Kingston and electronically flipping it over into the computer at the WMHI station. Ah, that's a thought, eh?
Submitted by Hank Blok
Secretary-treasurer, Mars Hill Radio Canada
---
Reader's opinions
---