Prayers by Pete: Fullness of your Blessings
Written by admin on February 20, 2017
---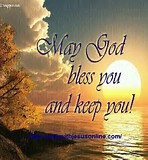 Lord there is a storm all around.

Matthew 8:24 Behold there arose a great storm in the sea, so that the boat was covered with the waves,  but Jesus was asleep.
Matthew 8:25 And they came to Him, and awoke our Lord, saying, "Save us Lord we are perishing."
Matthew 8:26 And Jesus said to them, "Why are you timid, you of little faith?" Then He arose, and rebuked the winds and the sea and it became perfectly calm.
Nahum 1:7 The Lord is good, a stronghold in the day of trouble; He knows those who take refuge in Him.

Distractions are all around us.

Matthew 6:24 No one can serve two masters, for either they will hate the one and love the other,
or will hold to one and despise the other. We cannot serve God and mammon.
Matthew 6:33 But seek first His Kingdom and His righteousness and all these things shall be added to you.
Matthew 6:34 Therefore do not be anxious for tomorrow, for tomorrow will care for itself. Each day has enough troubles of its own.
Lord it's hard to see – please guide us.

Psalm 25:4 Make us know Thy ways ,O Lord; teach us Thy paths.
Psalm 25:5 Lead us in Thy truth and teach us, for Thou art the God of our salvation; for Thee we wait all the day.
Joshua 1:9 Have I not commanded you? Be strong and courageous. Do not tremble or be afraid,
for the Lord our God is with you wherever you go.
Romans 12:2 Do not be conformed to this world, but be transformed by the renewing of your mind, that you may prove what the will of God is, that which is good and acceptable and perfect.
Our trust is in the Lord.

Psalm 40:4 How blessed is the person who has made the Lord their trust and has not turned to the proud,
nor to those who go astray into falsehood.
1 John 4:18 There is no fear in love but perfect love casts out fear, because fear involves punishment, and the one who fears is not perfect in love.
Isaiah 26:3 You keep him in perfect peace whose mind is stayed on you, because he trusts in you.
Isaiah 26:4 Trust in the Lord forever, for in God the Lord we have an everlasting Rock.
Our Lord will bless us.
Colossians 3:15 And let the peace of Christ rule in your hearts, to which indeed you were called in one body to be thankful.
Colossians 3:17 And whatever you do in word or deed, do all in the name of the Lord Jesus Christ, giving thanks through Him to God the Father.
Numbers 6:24 The Lord bless you, and keep you.
Numbers 6:25 The Lord make His face shine on you, and be gracious to you.
Numbers 6:26 The Lord lift up His countenance on you, and give you peace.
Romans 15:29 And I know that when I come to you, I will come in the fullness of the blessing of Christ.
Heavenly Father thank you for each day. Lord thank you for the "Fullness of your Blessings".
Humbly I pray this in the name of Jesus. Amen.
Please forward this so others may be blessed.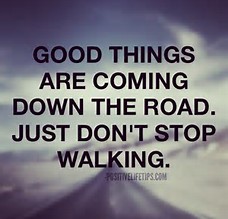 Pete Sagen
prayersbypete@aol.com
To God be the Glory
---