---

Recognizing Christian Schools that minister the gospel and encourage students to receive an education that has a foundation of biblical teaching of the Word of God and centered on Christ Jesus.
---
SYRACUSE AREA:

Eagle Wings Academy – Eagle Wings Academy exists to offer a Christ-centered, Biblically-based education to urban children.
Eagle Wings Academy will equip and support students to reach their God-given potential and break free from the cycle of generational and spiritual poverty.
We are a donation-funded school that exists to provide an academic alternative to families who otherwise could not afford a private education for their child. Our students are grouped according to academic abilities in small classroom settings where the teacher is able to assess their needs and abilities and tailor instruction to help each one reach his/her individual potential.
Contact Information:
2200 Valley Drive
Syracuse, NY 13207
Phone/Fax 315.396.0024
Email: info@eaglewingsacademy.org
eaglewingsacademy.org

Faith Heritage School – Faith Heritage School is a multi-denominational Christian school for grades kindergarten through 12th grade. We believe the Bible is the inspired Word of God. Since our founding in 1972, we have educated our students in light of God's truth, encouraging them to nurture their individual walk with Jesus Christ as they learn and grow. Besides our college-preparatory academics, we also provide a wide-range of student activities including varsity athletics, a school musical, and other clubs and opportunities.
Contact Information:
3740 Midland Ave.
Syracuse, NY 13205
Phone 315-469-7777
www.faithheritageschool.org
---
ROCHESTER AREA: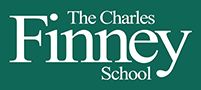 Charles Finney School – The school is committed to: educating students in an environment that challenges them to develop a Christian worldview aligned with the school's Statement of Faith; preparing students to pursue excellence in study, vocation, and life for a future that includes higher education, career, community leadership, and service that is pleasing to God; encouraging the discovery of each student's unique gifts and talents, as well as discovery of the gifts of the Holy Spirit; and welcoming and facilitating the coordinated efforts of teachers, students, parents, and pastors, so that each student may grow in character, compassion, and wisdom.
Contact Information:
2070 Five Mile Line Rd.
Penfield, NY 14526
Phone 585-387-3770
finneyschool.org/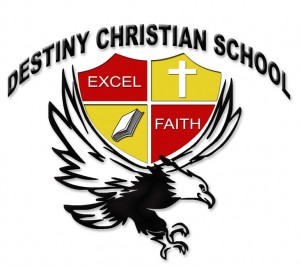 Destiny Christian School & Preschool – We are a private, Christian school providing a biblical world-view education for students in grades Pre K 3 through 12th Grade. Our academic program is comprised of a Classical Christian approach along with meeting the NYS Standards of Education. Our Preschool program includes the five national domains for a quality preschool education. The elementary program (K-6) incorporates a classical model for learning consisting of the three classical domains (grammar, logic, and rhetoric). The secondary program includes the classical model approach along with preparing our students to be adequately prepared for all state regents. Spiritual development is an integrated component included within all content for all grades. We believe that a personal relationship with the Lord is essential to the emotional, physical, social, and spiritual well-being of the student.
We welcome you for a tour of our campus by contacting Destiny Christian School.
Contact Information:
1876 Elmwood Avenue
Rochester, NY 14620
Phone 585-473-1680 x250
www.destinyschool.com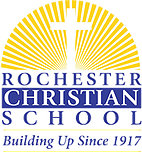 Rochester Christian School – At Rochester Christian School we believe that knowledge of God's Word, and a life of faithful service to Him, begins in the home and is furthered in partnership with the family's church and the Christian school. Children typically spend 150 hours each year in church-related activities, yet an excess of 1,000 hours are spent at school. We believe that one of the most important decisions you can make is to provide the opportunity for your children to be positively influenced by committed Christian teachers and to belong to a learning community that will honor our Creator, encourage and foster a sense of belonging, and accommodate the unique design of each child.
Contact Information:
260 Embury Rd.
Rochester, NY 14625
Phone 585-671-4910
Email info@rochesterchristianschool.org
www.rochesterchristianschool.org
---
WATERTOWN AREA:

Faith Fellowship Christian School – Faith Fellowship is a nonprofit New York State diploma delegate school serving prekindergarten through twelfth grades.
FFCS is a school that exists to challenge boys and girls to know Jesus Christ as Lord, to love others as themselves, and to grow in knowledge and in skill in order that they may serve the Lord through their character and leadership.
Contact Information:
131 Moore Ave.
Watertown, NY 13601
Phone 315-782-9342
ffcs.k12.ny.us
---
COLLEGES:

Davis College – Davis College, located in Johnson City, NY, is a Bible-centered higher education institution committed to making an impact upon the world for Jesus Christ by the fostering of Christian character and the equipping of students with the knowledge, competencies, and skills needed in an ever-changing world for service and leadership within the church, Christian organizations and society.
Contact Information:
400 Riverside Dr.
Johnson City, NY 13790
Phone 607-729-1581 ext. 341
www.davisny.edu

Houghton College – Houghton College has been educating men and women in the liberal arts and sciences since 1883. Today, with over 1,000 students from across the nation and around the globe, Houghton stands as a nationally recognized institution focused on preparing students to serve God fully and faithfully in our world.
Contact Information:
One Willard Avenue
Houghton, NY 14744
Phone 800-777-2556
www.houghton.edu
---